November 28, 2012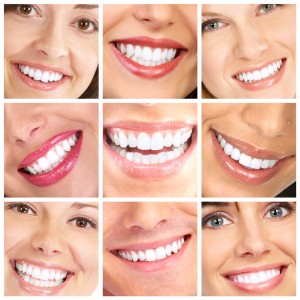 In our last post, we mentioned that in a recent survey completed for the CDC revealed that gum disease is a more prevalent condition than many originally thought. So today, we'd like to talk about the periodontal therapies you'll find at Randolph Dental Care.
One of the most basic forms of periodontal therapy is scaling and root planing. Often, for patients with milder forms of gum disease, scaling and root planing is the primary—and sometimes the only—treatment needed.
Scaling and root planing is a nonsurgical therapy. The purpose of each is to remove plaque, calculus, and bacteria from either around or underneath the gum line.
Plaque is made from bacteria, and when not removed by brushing, flossing or a professional cleaning, it hardens into calculus. Plaque and calculus combined are what cause the soft tissue irritations responsible for gum disease.
But another nonsurgical tool that is helping Dr. Goldstein provide top-notch periodontal therapy to Randolph and beyond is Arestin. Using Arestin, Dr. Goldstein of Randolph Dental Care can provide more effective healing than he can with scaling and root planing alone.  That's because Arestin fights infection with medicated microspheres of antibiotics, delivering more concentrated care than is possible with a pill. What's more, it's painlessly delivered to where you need it and continues fighting well after your appointment is over.
Do you need treatment for gum disease? Explore our periodontal therapy page for more information, and call our Randolph dental office to reserve an appointment.
We serve patients from Randolph, Rockaway, Mendham, Chester, Morristown, Denville, Morris County, and beyond.
Comments Off

on Comprehensive Periodontal Therapy from Dr. Goldstein
August 31, 2012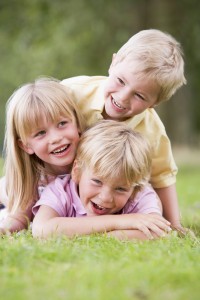 As your family prepares for the start of a new school year, there's one thing our entire team at Randolph Dental Care would like to remind you about: a back-to-school checkup. Now may be the last time you can bring your son or daughter in before the new school year ramps up and the holiday season arrives, so don't miss it.
What to Expect from a Back-to-School Checkup
During your child's back-to-school checkup, Dr. Goldstein will thoroughly examine your child's smile for signs of common oral health conditions. As part of that exam, our Randolph office will use a variety of advanced technologies and techniques the make the process easier and more precise.
One of the tools we'll use is DIAGNOdent. As we first explained in our post from April 30, DIAGNOdent is used to spot signs of decay early, before they have a chance to worsen. To do this, it uses a laser light to compare what we find with a healthy baseline, making it possible to spot decay before we can even diagnose it with just a visual exam.
Of course, everyone—dentists included—wish there was a way to get rid of decay completely, but that's a long way off. So until then, DIAGNOdent is the best tool that Dr. Goldstein and dentists like him have to protect smiles of all ages from developing a serious problem with tooth decay.
Have You Scheduled Your Child's Back-to-School Visit?
If you still need to schedule a back-to-school checkup for your son or daughter, don't hesitate to give Randolph Dental Care a call. Our Randolph team is always ready to help patients improve their oral health with great full-service dentistry and contemporary technology. We serve patients from Rockaway, Mendham, Chester, Morristown, Denville, Morris County, and beyond.
June 12, 2012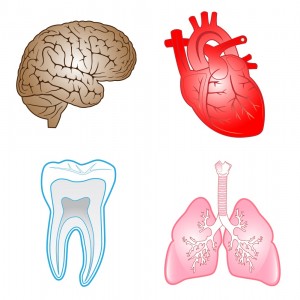 If you've always assumed there's no connection between your smile and your general well being, you might be surprised at what recent studies from The New England Journal of Medicine and The Journal of the American College of Cardiology have reported. In both cases, it was found that inflammation in the mouth contributed to coronary artery disease and other heart conditions, drawing a direct link between oral health and heart health.
But it's not the heart that can be affected by poor oral health. Inflammation in the mouth has also been shown to have a connection with health conditions like rheumatoid arthritis, diabetes complications, stroke, Alzheimer's disease, pneumonia, pre-term birth and more.
So what does all this mean for you?
It means that looking after your smile is more important than you might have realized. You already knew, of course, that it was important to watch out for gum disease and tooth decay, but this new information makes regular visits and brushing and flossing even more important.
How Long Has It Been Since Your Last Regular Exam and Cleaning?
Because a healthy smile is so important to your overall health, we recommend that you see Dr. Goldstein and his Randolph team twice a year—or about every six months—for a regular oral exam and cleaning. Through regular visits like these at our Randolph dental office, we can help you keep a close eye on your oral health, helping it stay healthy and strong for years to come
Our Randolph office serves patients from Rockaway, Mendham, Chester, Morristown, Denville, Morris County, and surrounding areas. We look forward to hearing from you.
« Newer Posts