Preventive Dentistry – Randolph, NJ
Keeping Your Smile
Bright and Healthy
Maintaining two rows of gleaming, healthy teeth takes a lot of work. In addition to your daily brushing and flossing routine at home, it's important to have your teeth examined and cleaned at least once every six months. That way minor dental issues can be identified and treated before they cause severe damage. In many cases, preventive dentistry in Randolph, NJ can help you avoid problems with your smile altogether! Call us today to schedule your next appointment with Drs. Glen and Zachary Goldstein at Randolph Dental Care.
Why Choose Randolph Dental Care
for Preventive Dentistry?
Dentist with Years
of Experience
State-of-the-Art
Dental Facility
Focus on Quality,
Predictable Care
Dental Checkups
& Teeth Cleanings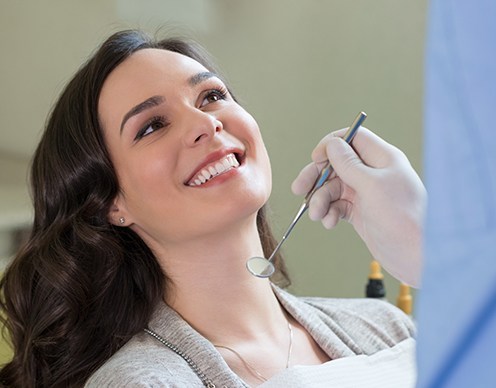 No matter how young or how old you are, it's generally best to have at least two checkups and cleanings each year. The sooner minor cavities and oral infections are caught, the easier they'll be to treat. These visits also give us a chance to remove plaque and tartar from the spots in your mouth where you might have had difficulty brushing or flossing. We encourage you to use these visits as an opportunity to ask any questions you might have about improving your oral hygiene routine.
Nightguards
for Bruxism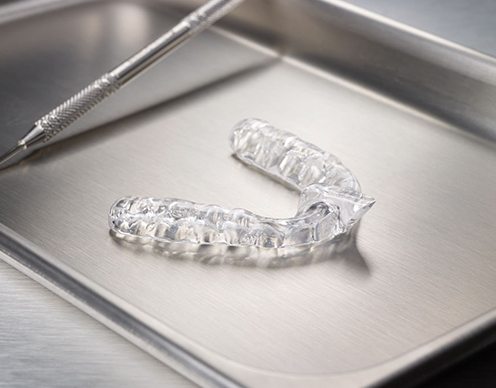 Waking up with a sore jaw and headache every morning is not a pleasant experience. What you may not have realized is that the pain might be related to unconscious grinding of the teeth at night, also known as bruxism. Such grinding could cause the teeth to crack in the long term, so in order to keep your smile fully intact, we can offer a custom-made mouthguard that you can wear to bed every night.
Fluoride Treatments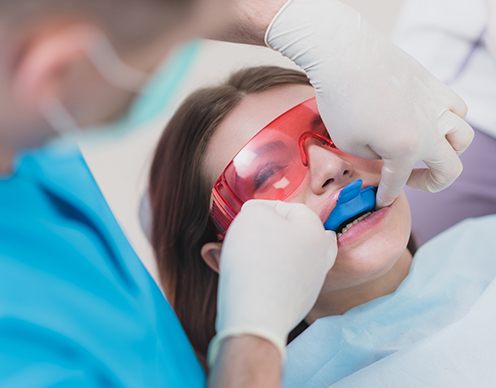 During your regular checkups, we can take a few minutes to coat your teeth with a highly concentrated fluoride varnish. Fluoride helps strengthen your enamel and makes it less vulnerable to decay. The treatment itself is quick and painless, and the effects will drastically lower your risk of developing a cavity before your next appointment. Patients of all ages can receive the treatment, but children can especially benefit from regular fluoride exposure while their adult teeth are still developing.
Oral Cancer Screenings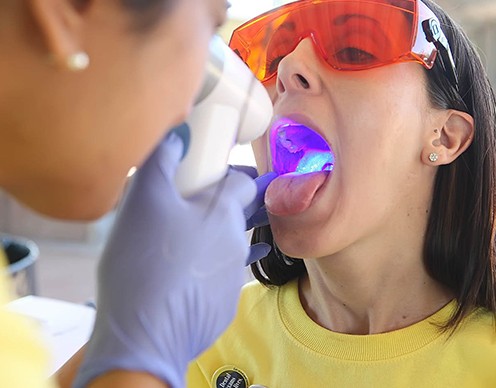 This year, about 30,000 patients will be diagnosed with oral cancer – and only roughly half of them will still be alive after five years. This is because oral cancer often isn't detected until it has already reached its later stages. To give you a better chance of survival, we'll perform an oral cancer screening as part of each regular checkup. Our dental office uses the state-of-the-art Velscope, which can painlessly detect tissue abnormalities that might point to cancer.