Orthodontics – Randolph, NJ
Ready for a
Straighter Smile?
Straightening your teeth does not just get rid of unsightly gaps or crowding; it also makes it easier to clean your teeth and improves your ability to eat and speak. Nowadays, orthodontic treatment is not just for children. At Randolph Dental Care, Drs. Glen and Zachary Goldstein can offer a number of different aesthetically friendly orthodontic solutions for adults and older teens who want to improve their smiles without braces. Call us today to schedule your first consultation to discuss orthodontics in our Randolph, NJ dental office.
Why Choose Randolph Dental Care
for Orthodontics?
Removable See-Through
Options for Adults
State-of-the-Art Modern
Dental Facility
Over Three Decades of
Dental Experience
Invisalign®
Clear Aligners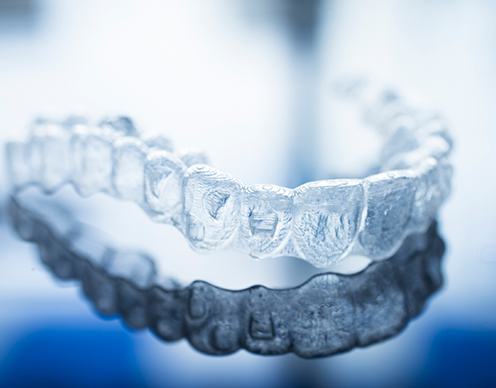 During the Invisalign process, we'll take digital impressions of your smile and send the images to a dental lab, where your customized aligners will be designed and created. Once you receive your aligners, you'll wear them for 20 to 22 hours each day. Each set of aligners is worn for one week at a time. They will gradually shift your teeth towards their new position, but they can be removed during meals so that you can eat whatever you want.
Learn More About Invisalign® Clear Aligners
Smart Moves®
Clear Aligners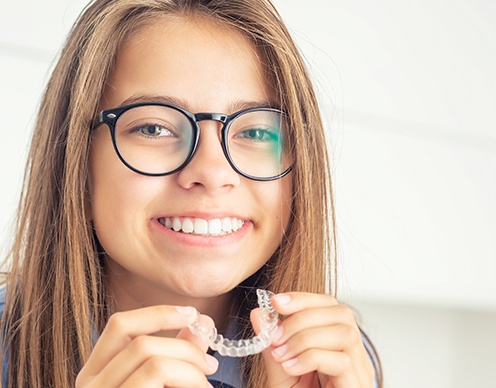 Similarly to Invisalign, Smart Moves aligners are see-through plastic appliances worn for two weeks at a time. They are custom molded to fit your teeth, making them far more comfortable than traditional braces. There's no need to adjust them; they'll simply be switched out with new aligners. That means fewer appointments are required. Smart Moves are an excellent option for patients with minimal orthodontic issues and the discipline to leave their aligners alone.