Porcelain Veneers – Randolph, NJ
Enhancing
Randolph's Smiles
Have you ever dreamed of straighter, whiter teeth, but hate the thought of orthodontics or crowns? Porcelain veneers from our Randolph, NJ cosmetic dentist may be the solution for you. This conservative cosmetic enhancement will cover chips, breaks, stains, and misalignments, creating a bold, beautiful smile in just two visits.
Why Choose Randolph Dental Care
for Porcelain Veneers?
Partnered with
Reliable Dental Lab
Long-Lasting,
High Quality Materials
Dentist with Gentle,
Experienced Touch
What Are
Porcelain Veneers?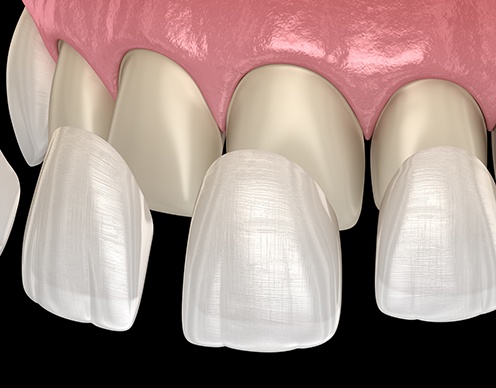 Veneers represent the most comprehensive cosmetic dentistry treatment available. These thin shells of porcelain are handcrafted according to your unique needs. After Drs. Glen and Zachary Goldstein designate the shape, size, and color, your veneers are created from a high-quality dental porcelain using one of the finest labs in America. The porcelain is translucent (like natural tooth enamel), and it permanently resists stains.
Placement of Porcelain Veneers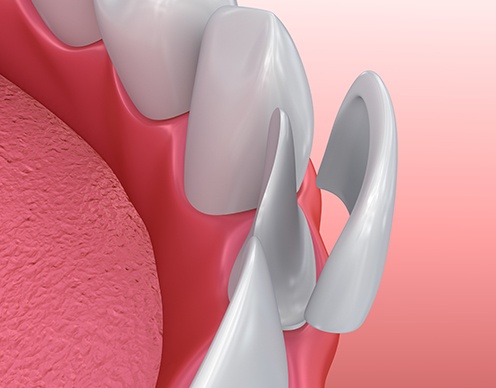 Porcelain veneers are placed over front teeth with very minimal reduction of natural tooth enamel. Only the front surface of the tooth needs slight reduction to make room for the veneers. Imagine, in just two visits, all of your esthetic concerns can be remedied with porcelain veneers. It's the ultimate image makeover, without surgery or a long-term time commitment.