Children's Dentistry – Randolph, NJ
Taking Care of
Young, Fragile Smiles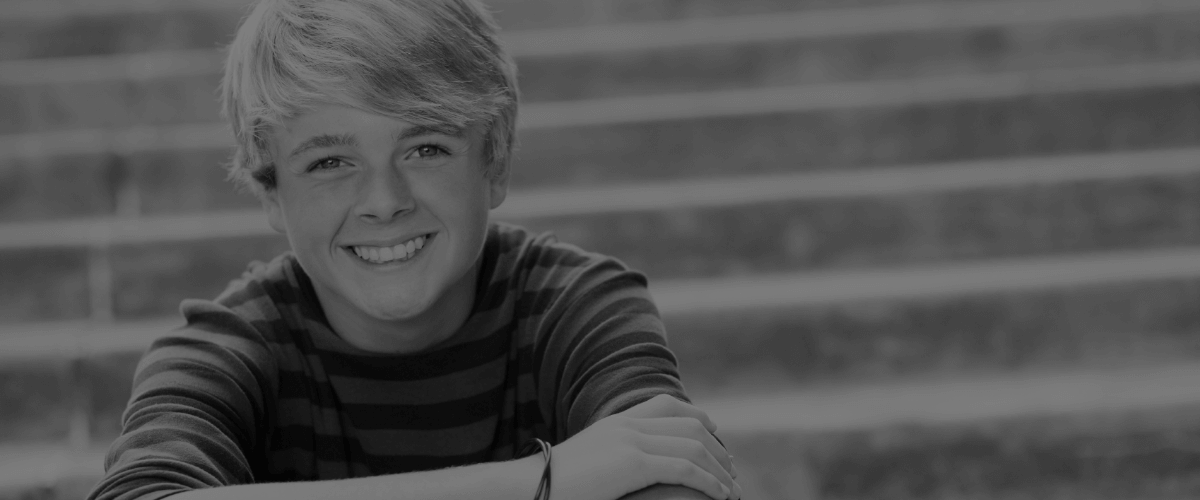 If you want your child to grow up healthy and happy, a well-cared-for smile is a must. Drs. Glen and Zachary Goldstein have worked with many patients over the course of their careers, and know how to treat your little one with a gentle touch while making sure that their visit is a fun experience. You can count on us to teach your child everything they'll need to know about taking care of their teeth as they get older! Call us today for children's dentistry in Randolph, NJ if it has been more than six months since your child's last dental appointment.
Why Choose Randolph Dental Care
for Children's Dentistry?
Advanced Technology
for High Quality Care
Dentist with Decades
of Experience
Friendly, Caring Dental
Team Members
Dental Checkups &Teeth Cleanings for Kids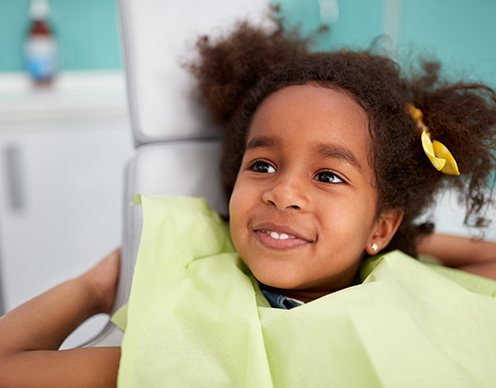 In addition to checking for plaque and signs of decay, pediatric dental checkups give us a chance to confirm that your child's mouth is developing properly. It's recommended that you bring your child in for routine visits at least twice a year. During these appointments, we'll clean the areas that your little one may have missed while still learning to brush and floss well. If we notice a problem with their oral development, we'll let you know immediately and start creating a treatment plan.
Dental Sealants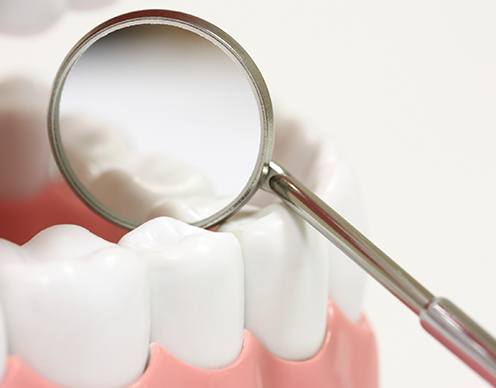 A dental sealant is made of thin plastic that is painted onto the chewing surfaces of your premolars and molars. These back teeth tend to be at the highest risk for decay; not only are they harder to brush, but they have numerous crevices where bacteria and food debris can become trapped. Sealants are useful for giving these teeth some added protection while your child is still perfecting their brushing skills; they can last for several years at a time once applied to the teeth.
Fluoride Treatments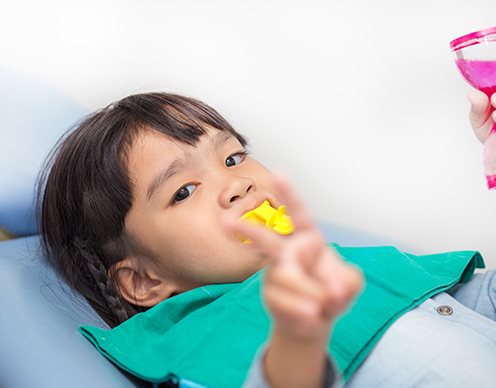 If you want your child's teeth to be well-protected against bacteria and harmful acids, it's important to make sure they get plenty of fluoride, a mineral that plays a key role in strengthening enamel. Fluoride can be found in tap water and most brands of toothpaste. It can also be painlessly applied to your child's teeth in the form of a gel or varnish. This process only takes a few minutes and can easily be done during a routine checkup.
Tooth-Colored Fillings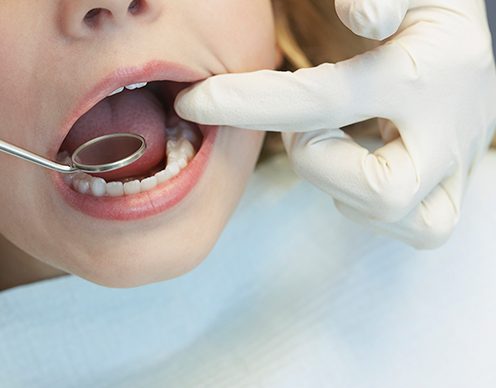 Years ago, the only restorative material we had to choose from was mercury-containing amalgam fillings and gold. Now, with composite tooth-colored materials, we can create restorations that are as close to Mother Nature as your natural teeth. These materials are bonded to your tooth, which serves as a protective seal against its oral environment. Composite resins represent several advantages over traditional silver or amalgam fillings.
Because composite resins are not made of metal, we can blend and mix shades to find the perfect color to match your natural teeth. This means only you and your dentist will know you have fillings. Another plus when it comes to composite resins is that the tooth/composite bond actually supports the remaining tooth structure. In doing so, it prevents breakage while serving as insulation against temperature changes.
Medium and small composites can last seven to ten years – that's as long as traditional amalgams. Best of all, composite resins (unlike traditional amalgam fillings) allow us to keep more of your natural tooth structure intact. We at Randolph Dental Care believe in conservative dentistry. The more natural tooth structure you keep, the better teeth you'll likely have in the future.
Athletic Mouthguards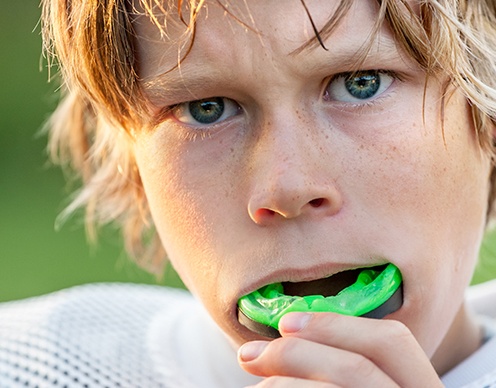 It's good to encourage your child to pursue the games they love, but you should never let them participate in any kind of sport without the right safety gear. A mouthguard is essential for playing any sport that carries a high risk of contact or getting hit in the mouth. Instead of getting a pre-formed appliance or a boil-and-bite mouthguard from the store, you can ask Drs. Glen and Zachary Goldstein to design a mouthguard based on an impression of your child's mouth. The better the fit of the mouthguard, the better protection it offers.
Lip & Tongue-Tie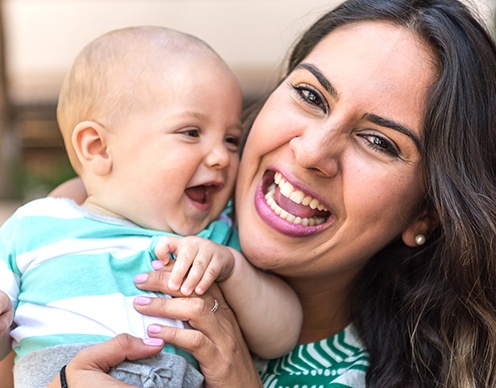 Does your infant have trouble breastfeeding? Lip tie or tongue tie might be to blame. These conditions are linked to a small piece of connective tissue called a frenulum; if a frenulum is too short or too restrictive, your child could have difficulty performing certain oral tasks, and in severe cases they might develop speech problems or have difficulty eating certain foods. In many cases, your little one may grow out of a lip or tongue tie. However, we can perform a frenectomy if we determine it's necessary.