ZOOM!® Teeth Whitening – Randolph, NJ
A New Way to
Brighten Your Smile
Our dental team is proud to offer ZOOM! teeth-whitening for our Randolph, NJ dental patients, as seen on ABC's Extreme Makeover. ZOOM! uses a full-mouth bleaching light combined with a revolutionary 25% hydrogen peroxide, light-activated gel to lighten teeth 6-10 shades in about an hour.
Why Choose Randolph Dental Care
for ZOOM!® Teeth Whitening?
Time-Tested Whitening
Technology
Highly Experienced
Dental Expert
Welcoming Facility
and Friendly Staff
ZOOM2!® Technology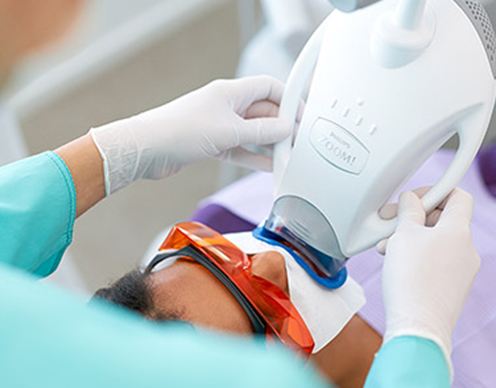 ZOOM2!® is the culmination of extensive research into light technology, chemical reaction to light, and years of traditional teeth-whitening experience. Combining this proprietary light technology (specially designed for tooth whitening) with a specifically formulated hydrogen peroxide gel, using a two-part delivery system, produces a teeth-whitening system that significantly reduces the time it takes to achieve dramatically whiter teeth.
Why ZOOM!?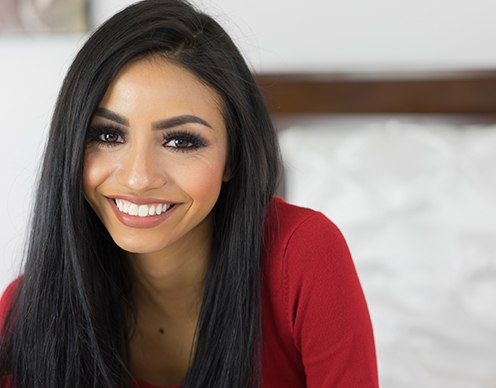 There are other competitive one-hour whitening systems on the market, such as BriteSmile and Rembrandt's Virtuoso Lightening System. However, Drs. Glen and Zachary Goldstein feels that ZOOM! is the very best. It was developed by the leader and pioneer in whitening products, Discus Dental, and is the most complete teeth-whitening system available today. The ZOOM! system is fast, very fast. In less than one hour, your teeth will be dramatically whiter. ZOOM! is the ideal for anyone looking for immediate results without the inconvenience of wearing trays. It's the perfect choice for the busy individual.