Dental Implants – Randolph, NJ
Setting the Roots
for New Teeth
Dental implants can replace one or several missing teeth and represent an alternative to traditional dentures and bridgework. The advantages of dental implants in Randolph, NJ vary by patient and type of restoration, but always include improved chewing ability, better speech, a more secure fit of the restoration, greater comfort, and improved self-esteem.
Why Choose Randolph Dental Care
for Dental Implants?
All Implant Services
Done In-Office
Long-Lasting,
Beautiful Crowns
Dentist with Decades
of Experience
What is a
Dental Implant?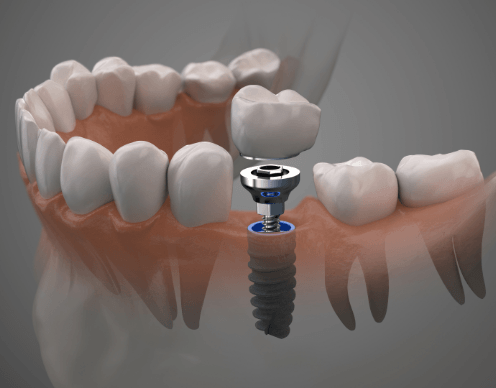 The implant itself is made from titanium alloy. Because titanium is both strong and biocompatible, the human body fuses with it instead of rejecting it. This process, which is known as osseointegration, is the reason why dental implants are so successful at restoring functionality. It takes between 3-6 months for a recently inserted implant to heal, but when it does, it will function like the root of a natural tooth, providing a firm foundation for a replacement tooth—otherwise known as an implant crown.
Learn More About the History of Dental Implants
Benefits of
Dental Implants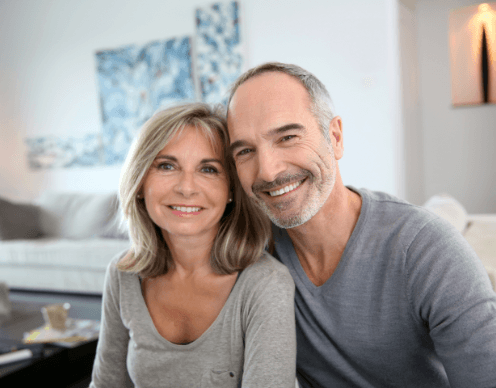 Prevent the bone loss that accompanies missing teeth
Allow healthy, neighboring teeth to remain intact (unlike bridges, which require the cutting down of adjacent teeth)
Provide patients with a comfortable, natural-looking replacement tooth or teeth
Can potentially last a lifetime, with proper care and maintenance
Are Dental Implants Right for You?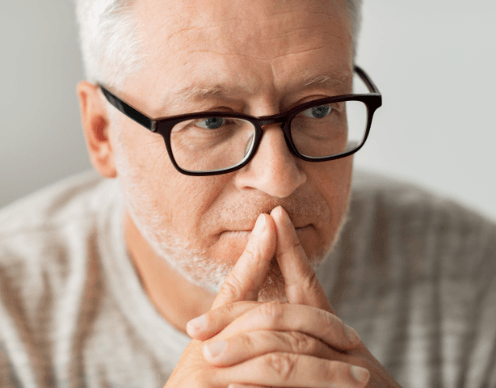 Dental implants are extremely versatile. With the right number of posts, you can fill in a single gap in your grin, or you can replace an entire arch of teeth. Before beginning the process, we may need to prepare your mouth in order to ensure that the implants can join with the bone successfully. (This might involve bone grafts or treatment for gum disease.) After that, the number of implants and type of restoration you receive will depend on your situation.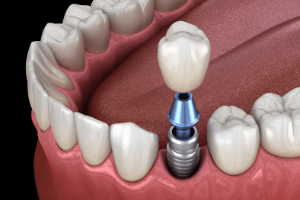 Missing Single Tooth
The traditional method of replacing a single tooth is to file down the teeth on either side of the gap to make room for a bridge. In order to preserve the dental structure remaining in your mouth, we can instead place a single implant and attach a customized crown once your mouth has fully healed.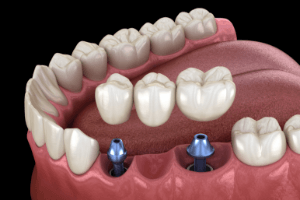 Missing Multiple Teeth
Implants don't have to just support individual missing teeth. With a pair of implants, we can place a dental bridge in order to replace several missing teeth at the same time. Implants can also be used to support partial dentures that replace teeth in several different areas throughout the mouth.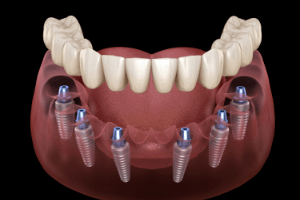 Missing All Teeth
It typically only takes about four to six implant posts to anchor full dentures to your upper or lower jaw. Implant-retained dentures tend to be smaller than traditional ones, leaving more room in your mouth. Also, your new teeth will be permanently held firmly in place to prevent slipping at inconvenient times. Our dental office uses Prettau Zirconia dental restorations for greater durability and strength.
Mini Dental Implants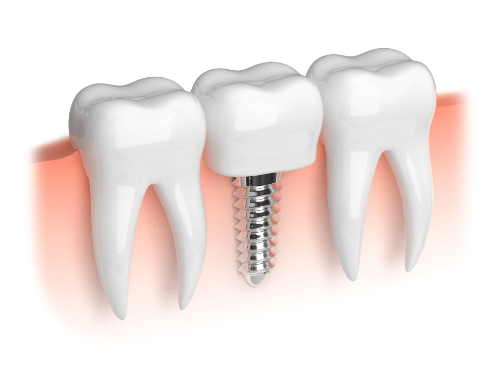 A mini dental implant is – naturally – far smaller than a normal dental implant. It still provides a stable base for dentures, but it's often far simpler to place. In many cases, they can eliminate the need for bone grafting, a step that is often necessary if you want to get traditional implants after bone loss has already occurred. They also reduce healing time and require fewer dental office visits. Don't forget to ask if mini dental implants are an option during your consultation.
Learn More About Mini Dental Implants
How Dental Implants Work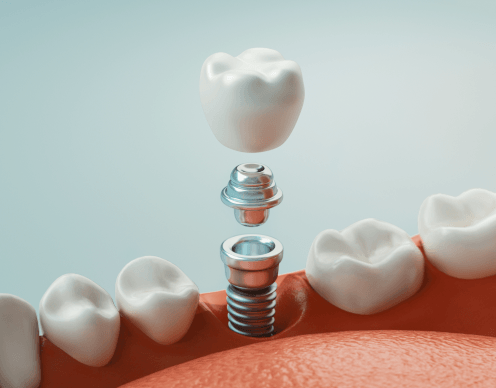 The dental implant process consists of numerous phases. After the consultation, bone grafting and other preparatory procedures are performed if necessary. Then the implants are surgically placed in your jaw; once the mouth has fully healed, a restoration can be attached. Thanks to Dr. Goldstein's experience, all of these services can be performed right here in our dental office so that you won't have to see a specialist that you don't know at a separate location.
The Cost of
Dental Implants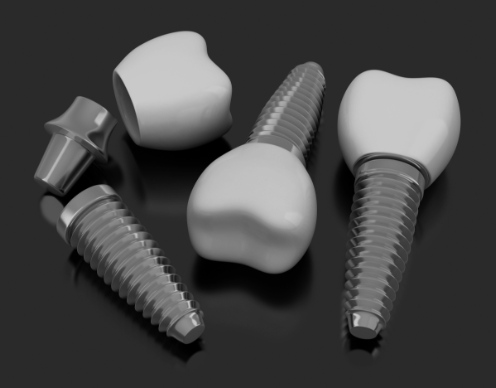 The dental implant process is personalized based on your unique needs, so the overall cost will be different for each person. On average, the initial cost for dental implants tends to be higher than that of bridges and dentures. The trade-off, though, is that with the right maintenance dental implants can easily last for decades, meaning you won't have to worry about paying for a replacement every 5 to 7 years; in other words, investing in implants can save you money in the long run.