Ameritas Insurance – Randolph, NJ
Learn More About the Benefits of Ameritas Insurance
Finding an Ameritas dentist in Randolph might seem like a difficult feat; however, you'll be pleased to learn that Dr. Goldstein at Randolph Dental Care is in-network. With a focus on preventive care, you can expect that he and his team will deliver first-rate dental services that work to minimize problems and ultimately, help you keep more money in your pocket. And because of his in-network status with Ameritas, you will never pay more than the lowest possible price. Call our team today to learn more about ways you can take advantage of your dental insurance plan.
Ameritas Coverage Availability & Fees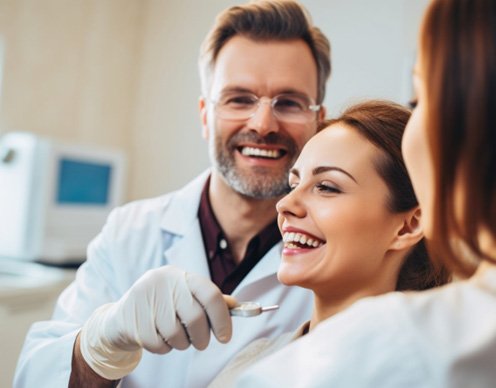 Ameritas has been providing high-quality dental insurance to individuals throughout the United States since 1959. Offering award-winning service, it builds its plans in a way that benefits customers. Much like other dental insurance companies, their focus is on prevention. Making it less likely for individuals to experience cavities, gum disease, oral cancer, and other similar health problems is the goal. They work to accomplish this by providing a breakdown of benefits that looks something like the following:
100% preventive services
80% minor restorative services
50% major restorative services
As a trusted dental insurance company that wants its customers to have the flexibility they need to pursue quality oral healthcare, Ameritas works alongside dentists to help individuals pay less for services rendered.
As an in-network dentist, Dr. Goldstein works with Ameritas dental insurance in Randolph to determine the various fees that patients will pay when receiving preventive, restorative, and emergency dental care. This builds a positive relationship between the patient, the dentist, and the insurance company.
To take advantage of the benefits listed above, though, patients must have a policy with Ameritas and agree to see us for their oral healthcare needs. Otherwise, it is considered out of network, which leads to patients paying more for many of the same services.
Meet Samantha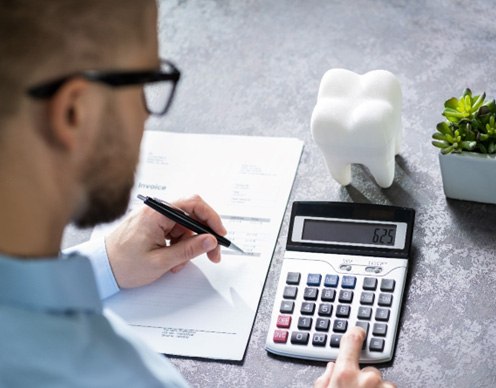 As a member of our Randolph Dental Care team for more than 9 years, Samantha currently serves as our receptionist. With a lighthearted personality and bubbly demeanor, she always makes others smile and feel comfortable when arriving at our office. Whether you have questions about your appointment, office hours, or insurance, she is the person to talk to. Not only will she go out of her way to work with your dental insurance provider to determine ways to use your plan effectively, but she'll also go over your available benefits, file any claims, and make sure you get the most out of your policy.