Aetna Dentist – Randolph, NJ
Helping You Get the Most Out of Your Aetna Dental Insurance
One cannot underestimate the value of preventive care. Designed to reduce potential issues of decay, cavities, gum disease, oral cancer, and more, it serves to benefit patient smiles year after year. At Randolph Dental Care, Dr. Glen Goldstein is a proud Aetna dentist in Randolph who is committed to helping individuals take better care of their smiles without having to empty their pockets. Choosing to place your dental health in our hands will not only allow you to put more back into savings but also walk away with a healthy, beautiful smile.
Aetna Coverage Availability & Fees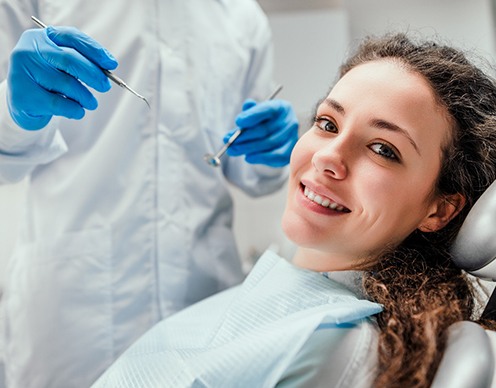 For years, Aetna has continued to provide exceptional dental insurance coverage to patients throughout the United States. As a leading provider, families and individuals have experienced top-of-the-line service and care.
When choosing to enroll in an Aetna plan, your agreement to pay the monthly premium grants you access to a host of dental professionals. Apart from the versatility you can expect with this type of dental insurance, you'll also enjoy great savings that might look something like the following:
100% coverage for preventive services
80% coverage for minor restorative services
50% coverage for major restorative services
Focused on reducing the potential risk for any kind of restorative or emergency dental care, Aetna builds its plans in a way that encourages preventive care among patients. This will inspire you to maintain your six-month dental checkups and teeth cleanings, as you'll pay little to nothing out of pocket for these services.
But you must first meet your deductible before Aetna will begin to pay more for the care you receive. Fortunately, most deductibles are low, allowing you to meet them quickly. Should you learn that you need a root canal, gum disease treatment, or even a dental filling, it's in your best interest to pursue this type of care once you meet your deductible.
Meet Samantha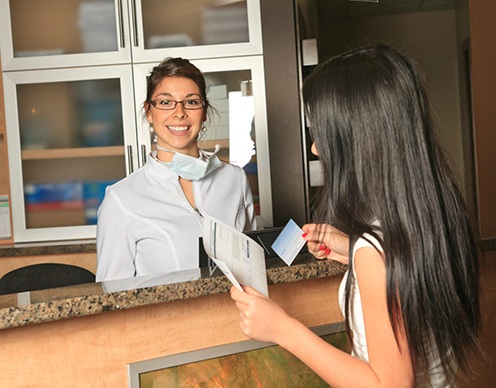 As a member of our Randolph Dental Care team for more than 9 years, Samantha serves as our receptionist. Possessing a warm and welcoming demeanor, she greets patients with her joyful personality, ensuring that each person experiences a stress-free visit. As part of her duties as our receptionist, she is also the go-to person for all things related to dental insurance. Through reviewing policies, she takes the time to explain patient benefits and make sure that individuals get the most out of their dental insurance in Randolph. Not to mention, she will take the added burden of claims filing off patients' shoulders and instead, take care of this step herself.