Dental Team – Randolph, NJ
Experts You Can
Count On
Even the most experienced dentist can only accomplish so much on their own. It takes an excellent, supportive staff to truly provide superior dental care. Many of our team members have been on staff for a long time; this means our patients can look forward to seeing plenty of familiar faces whenever they visit our dental office. On this page you can learn more about just a few of the warm, caring personalities that work tirelessly to make your dental visits fun and productive.
Suzanne
Office Manager &
New Patient Coordinator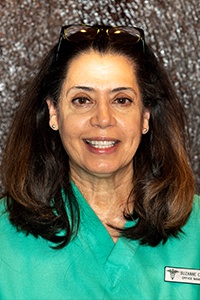 Suzanne played a vital role in the establishment of Randolph Dental Care. She has been with the dental office since its inception in 1997. With over 45 years of experience in the dental field, Suzanne takes pride in providing both professional and personal care to all of our patients. Her warmth and unique style has always, and continues to be what sets Randolph Dental Care apart from other dental offices. When she's not working, Suzanne indulges in what she loves most, enjoying time in the company of her family and riding horses.
Samantha
Receptionist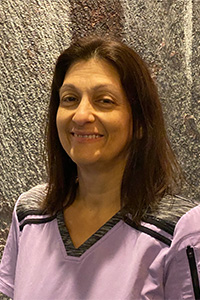 Samantha has been with our team for over 9 years as our receptionist. You will love her warm and cheerful way. Samantha's cheery hello when you enter the dental office is just a small part of her bubbly and lighthearted personality. Samantha is our insurance guru. She always makes sure each and every patient gets the absolute most out of any dental insurance plan he or she is enrolled in at the time of their visit. She will often go out of her way to contact any dental insurance carrier to inquire about a patient's particular plan in an effort to make sure their coverage is being utilized to the fullest. She loves helping patients in any way she can - and always does so with a smile.
Raychel
Certified Dental Assistant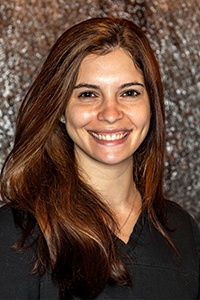 Raychel has been with our team for over 5 years. She has been in the dental field for many years and really loves what she does. Raychel is a highly-skilled, warm and caring professional. Her sunny personality is always welcomed by all patients – especially those patients who tend to be a bit anxious upon visiting the dentist. Raychel's reassuring and compassionate demeanor is just another reason why patients love coming to our dental office. All of us at Randolph Dental Care are delighted and proud to have her as a member of our team. And by the way, based on our patient reviews, all of our patients seem to share in our sentiment.