Emergency Dentist — Randolph, NJ
We Can Stop Pain & Save Your Smile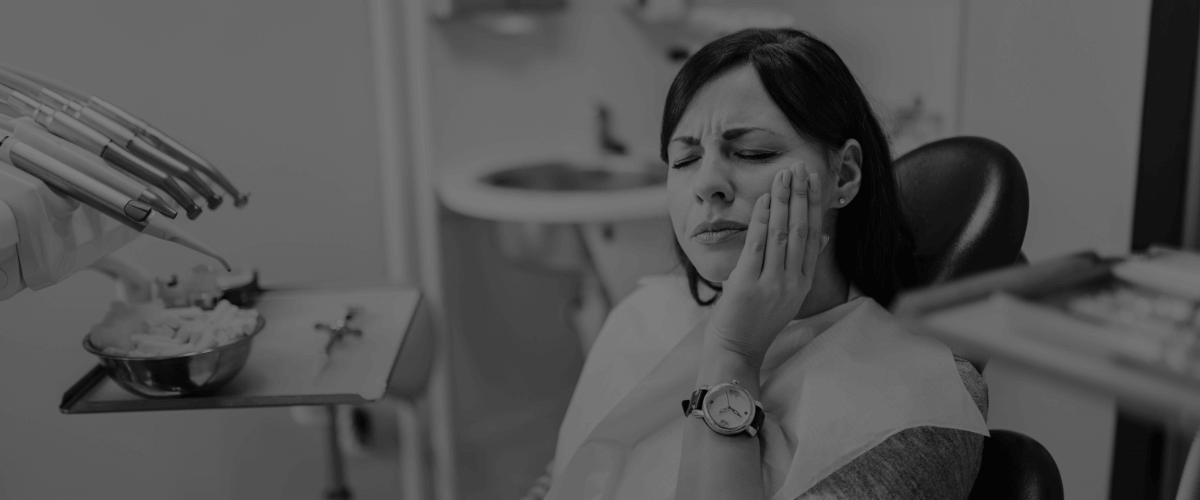 Having a reliable dentist to turn to during a dental emergency can make all the difference in the world. Thanks to his decades of experience, his dedicated staff, and his state-of-the-art facility, Drs. Glen and Zachary Goldstein can deliver quick, comfortable, effective care to patients suffering from cracked teeth, severe infections, and other conditions that require urgent dental care. If you think your smile might be at risk, contact our team right away, so we can help you determine the best course of action going forward and provide emergency dentistry in our Randolph, NJ dental office.
Why Choose Randolph Dental Care for Emergency Dental Care?
#1 Compassionate Dentist with Over 3 Decades of Experience
#2 Same-Day Emergency Appointments Available
#3 State-of-the-Art Technology & Dental Services
What to Do in a Dental Emergency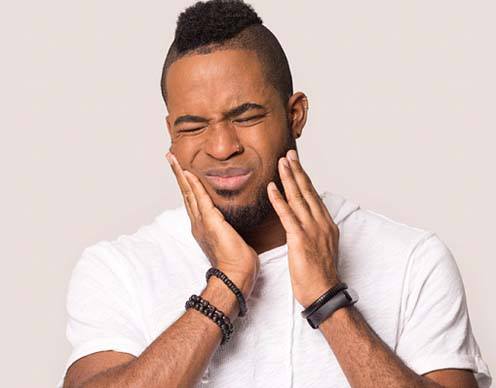 While dental emergencies are usually quite sudden and overwhelming, we encourage you to stay calm. Keeping a level head will help you act quickly and correctly. Should you or a loved one experience a dental emergency, follow these steps:
Step 1: Call us right away. As soon as you can, give our office a call. We are often able to see our emergency patients the same day they call us.
Step 2: Get first-aid instructions. One of our experienced team members will walk you through the necessary first-aid steps for managing your emergency until you can reach us.
Step 3: See your emergency dentist. When you arrive, your Randolph emergency dentist Dr. Glen or Zachary Goldstein will see you right away to evaluate your situation and alleviate pain.
Step 4: Make a treatment plan. We'll review our findings with you and fully explain your treatment options, including the estimated price. Together we'll work with you to create a custom treatment plan.
Step 5: Get the professional care you need. No matter what your dental emergency is, our talented team uses the latest dental technology and treatments to ensure your comfort and health are our top priorities.
The Most Common Dental Emergencies
Most of the time, a dental emergency can either be categorized as an infection or an injury. An infection (which normally manifests as a toothache or severe gum disease) is often the ultimate result of poor oral hygiene while injuries tend to be characterized by sudden physical damage. Drs. Glen and Zachary Goldstein have plenty of experience identifying both types of emergencies and devising appropriate treatments accordingly. You should seek professional help immediately if an emergency occurs, but the following tips for dealing with common oral health issues can help you keep the situation under control.
Understanding the Cost of Treating Dental Emergencies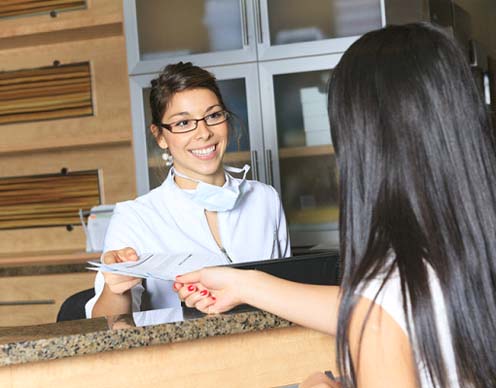 It can be difficult to determine the cost of treating a dental emergency before we've had a chance to examine your mouth and determine what the problem is. Some issues are minor enough that all you need is a prescription while others might require root canal therapy and other forms of advanced care. No matter what, you can count on us to provide you with a fair, accurate estimate after we have thoroughly checked your teeth and gums and have determined a good treatment plan. If you'd like to learn more about your expected costs, continue reading or give our office a call today!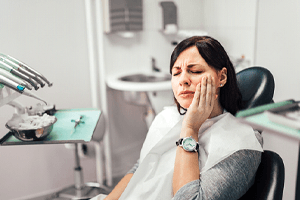 Every Dental Emergency Is Different
If the unexpected strikes, your first instinct might be to wait to see your dentist because you can't afford a large bill. Unfortunately, if you wait too long, it can cause irreversible damage. Don't let your apprehensions about the cost of care keep you from seeing your dentist. Emergency services are more affordable than you might realize.
Since every situation is unique, it's impossible to provide an accurate cost estimate until you come in for an exam. Our team will need to carefully assess the situation to determine which specific procedures are needed to get you prompt relief. Rest assured – we'll thoroughly explain the pricing information to ensure you don't experience any surprises along the way.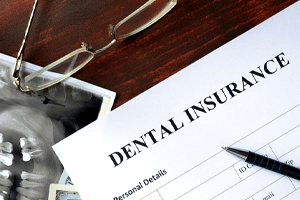 Does Dental Insurance Cover Dental Emergencies?
Yes, most dental insurance plans offer some level of coverage for emergency care. In many cases, these policies include one needed emergency exam and offer 50-80% coverage for treatments associated with dental emergencies. Some common services include fillings, dental crowns, root canal therapy, and extractions. It's worth noting that the amount of coverage varies based on your specific plan. If needed, our team can help out by filing insurance claims and following up with them on your behalf.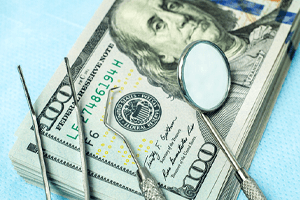 Other Options for Making Dental Emergencies Affordable
Don't have dental insurance? No problem! At Randolph Dental Care, we offer additional financing options to help make your care much more affordable, such as:
Third-Party Financing – With CareCredit, Ally, Lending Club, Green Sky, and Proceed Finance, you can break up the cost of your treatment into a series of budget-friendly monthly installments. These options make it possible for even the most expensive care to fit any budget!
In-House Membership Club – For one low monthly fee, you can get access to preventive dental care and enjoy sizeable discounts on many other services.
Taking Care of Your Smile Can Save You Money
The best way to save money on dental emergencies is by preventing them from happening in the first place. Although it's not always possible to avoid an oral injury, you can lower your risk of decay and infection by practicing good oral hygiene and visiting our office regularly for checkups and cleanings. Contacting us as soon as an emergency strikes is another great way to save money. It'll keep your problems from worsening and help you avoid needing more expensive procedures down the line.
How to Prevent Dental Emergencies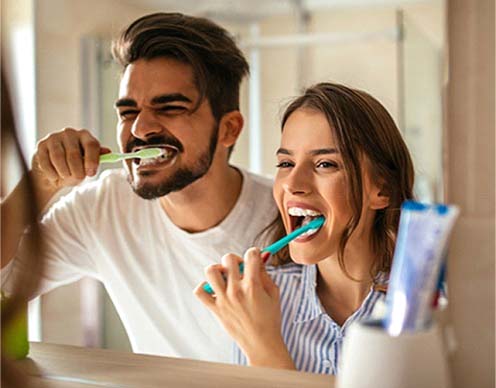 Changing a few personal habits can go a long way towards helping you avoid dental emergencies altogether. For example, chewing on pencils, nails, or ice can wear down or even crack the teeth; it's essential to drop such habits as soon as you can. Also, you should always wear a protective mouthguard if you participate in any kind of physical activity. And of course, brushing and flossing your teeth every day is essential if you want to avoid dental infections.
Dental Emergency FAQs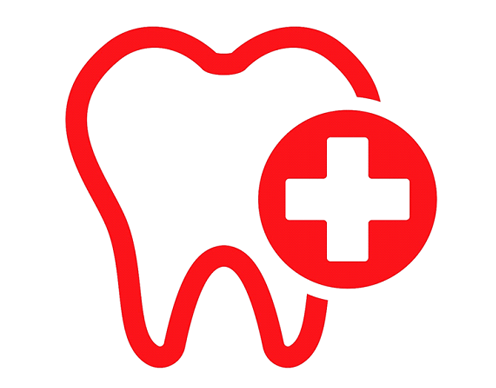 Reading through the above information can give you valuable insight into everything from the common types of dental injuries to emergency response tips. However, to be as prepared as possible, you may still have some questions on your mind. Well, we want to help! Keep reading for answers to some of the most frequently asked questions we get from patients regarding a dental emergency in Randolph.
Will My Toothache Go Away on Its Own?
Despite popular belief, toothaches do not heal on their own. In fact, a once-painful toothache that has "disappeared" may actually be an indicator the infection has damaged the nerve of the tooth! Therefore, it's always a good idea to schedule an appointment with your dentist right away. From there, they can determine the root of the problem and put a plan in place to restore the look and function of your smile.
Should I Visit the Emergency Room First for Dental Emergencies?
If your dental emergency has resulted in a potentially life-threatening condition, like difficulty breathing or a broken jaw, then you should head to your local emergency room first. However, ERs typically don't have dentists on staff, meaning they won't be able to address dental emergencies effectively. Therefore, with all other smile-related injuries (lost filling, knocked-out tooth, etc.), your first call should be to your emergency dentist in Randolph.
My Chipped Tooth Doesn't Hurt. Do I Still Need a Dental Visit?
Even if your chipped tooth doesn't hurt, it's a good idea to schedule an appointment with your dentist. Although you may not be in any pain, the inner layers of your tooth could be vulnerable to damage. Plus, your chipped tooth may break further without professional attention, resulting in sensitivity, soreness, and overall discomfort. With that being said, you can most likely afford to wait a day or two until your appointment if needed. Just make sure you don't put off seeing your dentist for too long.
What Should I Keep in My Emergency Dental Kit?
From a lost filling to a knocked-out tooth, dental injuries can be anxiety-inducing. To make the entire experience as stress-free as possible, preparation is paramount. You should keep an emergency dental kit accessible with these essentials:
A storage container large enough to fit a tooth or restorations
Sterile gloves
Gauze pads
Cotton balls
Dental cement (or other temporary filling material)
Denture adhesive
Petroleum jelly
Anti-inflammatories such as ibuprofen
Orajel
Floss
An ice pack or cold compress
Contact information for your emergency dentist in Randolph