Biolase Laser Dentistry – Randolph, NJ
A Gentler Approach
to Modern Dentistry
The development of new dental technologies allows today's dentists to provide their patients with dental care that is extremely precise and exact. It is because of this technology that patients today are given the kind of dental care that is much more straightforward and comfortable than was offered in the past.
One of the most recent developments in this regard is laser dentistry. With laser dentistry, dentists like Drs. Glen and Zachary Goldstein of Randolph Dental Care can provide targeted treatment that is less invasive and requires a shorter recovery time. This makes for a much more comfortable visit for the patient both during and after each procedure. Unlike scalpels, which only have one function, dental lasers are able to cauterize as they work, thus minimizing any bleeding.
Better Care with iLase from Biolase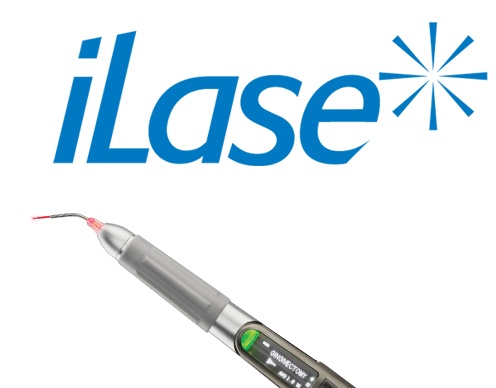 As one of the most effective instruments used in dentistry, iLase from Biolase is an improvement over previous products. With iLase, Drs. Glen and Zachary Goldstein have a versatile instrument at their disposal. The key to what sets iLase apart is that during its operation it does not require a foot pedal or connecting cord; it is a completely self-contained handpiece. Unencumbered by unnecessary cords and wires, Drs. Glen and Zachary Goldstein can move towards any position that is required in order to provide accurate and effective treatment to his patients. Also, iLase features a wraparound finger switch, making it easy to control and is capable of performing 24 different types of oral procedures.
What Is Laser Dentistry Used for?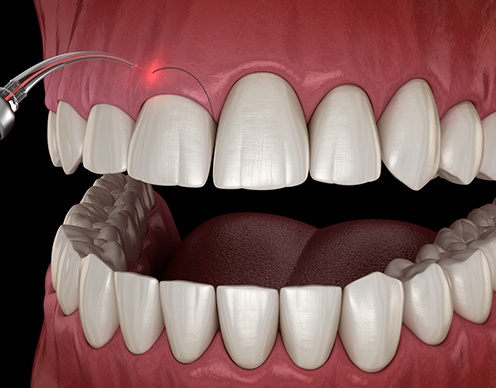 One of the most common uses for laser dentistry is periodontal therapy. Laser dentistry gives dentists like Drs. Glen and Zachary Goldstein a more effective non-surgical approach (although it can also be paired with traditional scaling and root planing). Other uses include treating canker sores, herpetic lesions, ulcers, biopsies and multiple surgical applications.
Drs. Glen and Zachary Goldstein are committed to providing the most comfortable care possible using today's most advanced instruments and techniques. The new iLase from Biolase is helping to make that a possibility. Through ease of use, precision, and versatility, iLase is helping Drs. Glen and Zachary Goldstein provide better care for their patients from all of Morris County and other counties throughout the metropolitan area and beyond.