July 27, 2012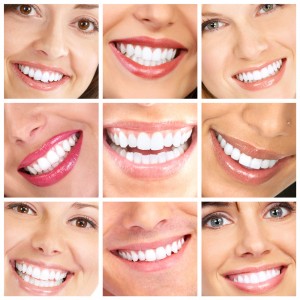 It was noted in a recent article from The Huffington Post that over 70% of the world's population has cavities. What's more, patients spend billions of dollars every year to prevent or treat tooth decay. But what if we told you that serious problems with cavities could soon be a thing of the past?
That's not science fiction; it's a fact. Two researchers—one out of Yale University and another from the University of Chile—have found a way to kill decay-causing bacteria with a special molecule they've dubbed "Keep 32."
How does it work?
To understand that, you have to know how the tooth decay process works. It all begins when bacteria eat what you eat, and release lactic acid. It's this substance—lactic acid—and not sugar that's responsible for tooth decay.
The "Keep 32" molecule may be able to help by killing bacteria before they release lactic acid. And the best part is that "Keep 32" could do this through our toothpaste,  mouthwash or mints  making your regular home treatment more effective than it already is.
But as great as this news is, there's no way to get your hands on "Keep 32" just yet, meaning that the best way to keep your smile clean and cavity-free is with good nutrition, daily brushing and flossing, and regular visits with Dr. Goldstein at Randolph Dental Care.
To schedule your next visit with us, give our Randolph dental office a call today. We serve families from Rockaway, Mendham, Chester, Morristown, Denville, Morris County, and beyond.
No Comments »
No comments yet.
RSS feed for comments on this post.
Leave a comment