December 18, 2013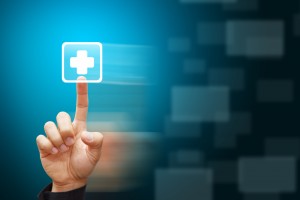 Emergencies happen when you least expect them, and that includes during Christmas and New Year's Eve. Food is often involved, but not always. A fall on an icy sidewalk can just as easily create a dental emergency. So what should you do if you have an urgent dental need over the next few weeks?
Your first step is to call Randolph Dental Care. Even if your emergency doesn't require immediate attention, we want to know if our patients are in need of help. Three of the most common emergencies that one can experience over the holidays are:
Knocked-out tooth
Cracked or broken tooth
Toothache
If you've just lost a tooth, get in touch with our Randolph dental office right away. Reattachment for a lost tooth is possible if we can see you quickly enough. While you wait to see us, rinse the tooth gently with water but don't scrub it. Try to hold the tooth in the socket it came from, or, if that's not possible, store it in a container of milk or under your tongue.
In cases where a tooth has broken, your first step after letting us know is to rinse your mouth with warm water. Applying a cold compress will help with any swelling or pain. To repair your tooth, Dr. Goldstein may create a crown with his office's CEREC machine.
Lastly, for a toothache, try rinsing your mouth or flossing before you call us. It may be that you only have something stuck between your teeth. If your discomfort persists, give us a call.
Don't let an emergency ruin your holiday. Contact us if you have any problems. And from all of us at Randolph Dental Care, we hope these two weeks are happy and safe for everyone.
Comments Off

on Do You Know What to Do If You Experience a Dental Emergency During the Holidays?
Older Posts »