Dental Implant-Retained Prettau Bridge – Randolph, NJ
Don't Let Your
Smile Get Away
Your smile is important. But most patients who suffer tooth loss are unwilling to smile. Missing teeth can make you feel embarrassed to do norma, everyday actions, like eating, laughing, and talking. Left untreated tooth loss can also cause changes to your facial structure and lead to premature aging. When significant tooth loss occurs, the face can begin to sink, and the jaws can droop prematurely, resulting in deeper laugh lines and creases around the mouth. You can prevent this damage by choosing to replace your teeth with a dental implant supported restoration. Dental implants can help preserve youthful facial structures. In the past, dental implants were used to retain brittle and unnatural looking plastic dentures and dental bridges. Today, we offer high-quality, dental implant-retained Prettau bridges in our Randolph, NJ dental office.
Why Choose Randolph Dental Care
for Dental Implant-Retained Prettau Bridges?
Prettau Bridges Designed
by Advanced Technology
Extremely Durable and
Natural-Looking Materials
Dental Implants Placement
Available In-Office
What Is Zirconia?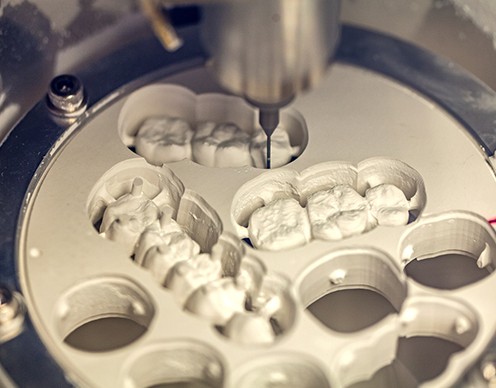 Zirconia is a natural mineral that has been used in prosthetic dentistry for over a decade. Zirconia has a very high resistance to bite pressures, so it won't fracture or stain like certain other materials. Zirconia is incredibly dense and smooth, so it won't damage your natural teeth or other restorations. Zirconia is also white, so it can be easily color matched and glazed to accurately mimic the hue and translucence of natural teeth. Special stains made for the Prettau zirconia are also used as part of this dental implant protocol.
The Prettau
Bridge Procedure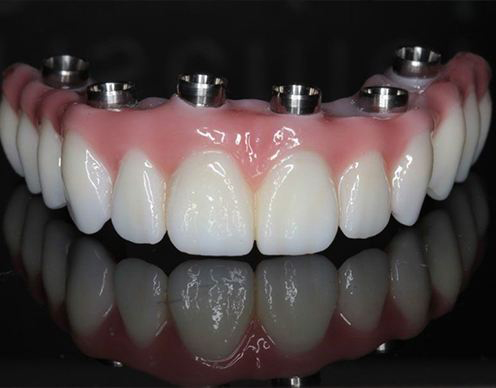 The Prettau Bridge is a state-of-the-art dental technology. The Prettau Bridge is designed using unique CAD/CAM fabrication techniques and durable zirconia, the hardest dental material available in dentistry. The Prettau Bridge protocol also utilizes a temporary screw retained bridge milled and designed with CAD/CAM technology and plastics to immediately restore the full form and functioning of your missing teeth.
Prettau Bridge
Benefits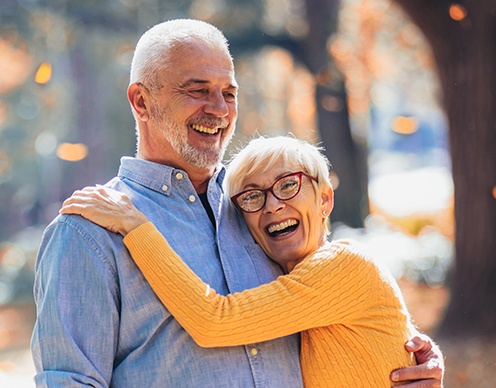 Choosing the Prettau Bridge affords numerous benefits:
Zirconia is much more durable and longer lasting than plastic restorations on the market.
With solid zirconia you don't get an odor that is common with plastic restorations.
Zirconia is also tooth colored, with no dark metal to hide or plastic or acrylic to stain and discolor over time.
Zirconia can be stained and glazed like porcelain and is free of any toxicity, allergies, or incompatibilities with the human body.
The Prettau Zirconia Bridge won't break, chip, or discolor.
Unlike acrylic dental bridges and dentures, zirconia restorations won't cause damage to your surrounding teeth.
Restoring your smile with implant retained dental bridges will dramatically improve your ability to chew, eat, and speak normally again.
The Prettau Implant Bridge comes with a full 5-year warranty against breakage.
One fee covers the entire process from start to finish including sedation by our board-certified anesthesiologist.
Why Dr. Goldstein?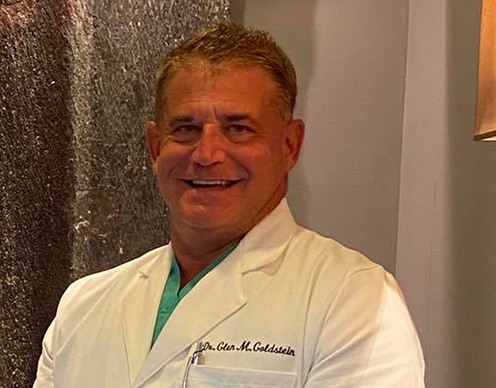 Dr. Goldstein is uniquely trained in both the surgical as well as the prosthetic aspects of the Prettau Bridge. What this means is that you will not need to go to multiple dental offices to complete your care. Dr. Goldstein holds both a Diplomate and Fellowship status in the prestigious International Congress of Oral Implantology- ICOI. Dr. Goldstein has been placing and restoring Dental Implants for over 25 years. Using CAT scan technology, which is right here in our dental office, your surgical plan is worked ahead of time to ensure absolute precision.
Randolph Prettau Bridge Appointments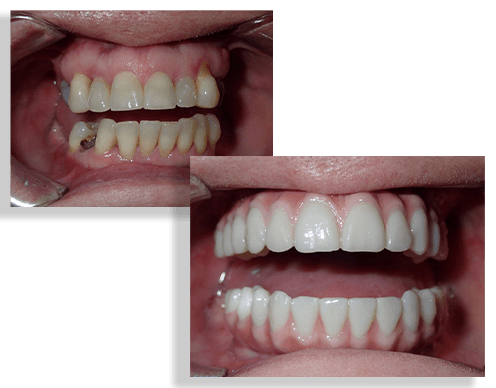 The Prettau Bridge is time tested, and was developed by Zirkonzahn®, the leader in Zirconia dental technology, in Prettau, Italy. The Prettau Bridge represents the latest advancement in dental implant retained tooth replacement technology. To discover how quickly and easily your natural smile can be restored, make your Prettau Bridge appointment with Dr. Goldstein at Randolph Dental Care today. Dr. Goldstein is a highly qualified restorative dentist now proudly restoring smiles throughout Randolph, Rockaway, Mendham, Chester, Morristown, Denville, Morris County, and the surrounding communities.