November 14, 2012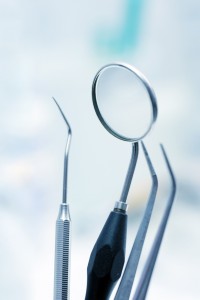 Gum disease is a prevalent oral health condition. So prevalent, in fact, that it's one of the primary conditions Dr. Goldstein looks for at his Randolph dental office. Not only is gum disease the primary cause of adult tooth loss, it's also been connected to a range of health problems in the rest of the body.
A recent survey regarding gum disease completed by the CDC has revealed that this already prevalent condition may be an even bigger problem than was initially believed.
The findings of the CDC's study reveal that one out of every two US adults over 30 has some form of gum disease. That translates to 47.2% of the adult population—close to half.
Gum disease can vary from individual to individual, with some patients experiencing more developed symptoms and others experiencing mild symptoms or even no symptoms at all. That's why regular visits with Dr. Goldstein at Randolph Dental Care are so important.
During a regular checkup with Dr. Goldstein, our Randolph team can thoroughly assess how your smile is doing. That way, we can know for sure if gum disease is something you need help with. If it is, we're happy to offer comprehensive treatment. In certain cases, treatment may only mean spending more time brushing and flossing every day. For others, though, more advanced care may be needed.
In our next post, we'll explain Dr. Goldstein's treatment options and how they can help. In the meantime, if you know gum disease is something you're struggling with, don't hesitate to call Randolph Dental Care for an appointment.
We're happy to help patients from Randolph, Rockaway, Mendham, Chester, Morristown, Denville, Morris County, and beyond.
1 Comment
No comments yet.
RSS feed for comments on this post.
Sorry, the comment form is closed at this time.