January 21, 2014
This past weekend Dr. Goldstein was in New Orleans at the International Congress of Oral Implantologists meeting in New Orleans. Speakers from around the globe presented the latest research in the area of Dental Implants. Its all part of Dr. Goldstein's commitment to bring his patients the most up to date treatment available. Dr. Goldstein is a Diplomate in the ICOI and treats patients from Randolph, Denville, Rockaway, Chester, Mendham as well as those from other areas and States.
Comments Off

on International Congress of Oral Implantology Meeting
September 10, 2013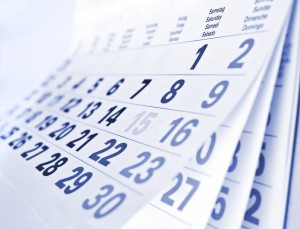 In our last post, we encouraged patients to come to our Randolph dental office for a back-to-school visit. Today, we'd like to do the same for patients thinking of having restorative or cosmetic care before the end of the year.
Planning and implementing cosmetic or restorative can take as little as one appointment, but more often more like two of three. If you're goal is to have a whiter, straighter, more complete smile in time for the major holidays in November or December, don't wait to get started. Call Randolph Dental Care today to schedule your consultation with Dr. Goldstein.
During your consultation, Dr. Goldstein will complete an oral exam and talk to you about what kinds of results you'd like to see in the future. Once we know what you're looking for, we can begin putting together a customized treatment plan that will help you, using services that fit your needs and medical history.
For patients who need basic restorative help, with a crown for instance, we can provide single-visit care with CEREC. Likewise, teeth whitening with Zoom! or wrinkle treatments with Botox or Juvéderm can be also be done quickly. If you need help with dentures or dental implants, though, the process will be more involved.
Do you want to learn more about cosmetic and restorative care from Dr. Goldstein and his Randolph dental team? Call Randolph Dental Care today to reserve your appointment. We serve patients from Randolph, Rockaway, Mendham, Chester, Morristown, Denville, Morris County, and beyond.
Comments Off

on Get a Head Start on Your Year-End Cosmetic or Restorative Care
July 2, 2013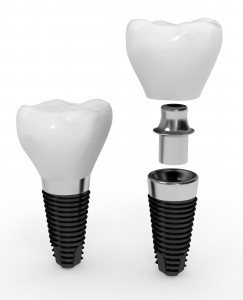 We think of dental implants as a modern solution to missing teeth—and for dental implants as they are now, that's true. But there's also evidence to show that, throughout history, people have been bridging gaps in their smiles with a wide variety of materials.
Some of the earliest evidence includes a 1,300 year-old mandible found among Mayan ruins. Specially shaped shells had been implanted into the jaw to replace missing teeth.
Evidence from ancient Rome and ancient Egypt has also been found. In the case of Rome, a cast-iron implant was found in the jaw of a Roman soldier, while it's believed that gold wires were used by Egyptians. Other materials that have been used throughout history include ox bone, semi-precious stones, copper, ivory, and rubber.
The first contemporary implant was placed in 1965. Through a test with titanium and a rabbit femur, the scientist Per-Ingvar Brånemark discovered that titanium could form a bond with bone tissue, which led to the placement of the first implant in a human skull.
Today, dentists like Dr. Goldstein of Randolph Dental Care are restoring smiles with dental implants on a regular basis. Dental implants mimic the natural structure of teeth with a crown on top and an implant, which acts as a prosthetic root, underneath. They're versatile enough to replace a single tooth, multiple ones, or even an entire row. Best of all, Dr. Goldstein's Randolph dental patients can have both stages of an implant procedure completed right in our office.
Are dental implants the right restorative service for you? During a consultation at Randolph Dental Care, Dr. Goldstein will talk to you about the dental implant process and recommend a personalized treatment plan, whether it involves dental implants or another service entirely.
Call us today to reserve your appointment. We serve patients from Randolph, Rockaway, Mendham, Chester, Morristown, Denville, Morris County, and beyond.
Comments Off

on The History of Dental Implants