August 10, 2012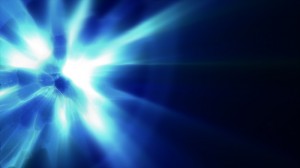 In our post from April 30, we talked about a unique tool called DIAGNOdent that's making it easier for Dr. Goldstein and his team at Randolph Dental Care to detect and treat tooth decay early, as result, making dentistry more comfortable and more efficient.
But DIAGNOdent isn't the only tool that's helping us do all this. Our high-tech office in Randolph features other great tools that are improving dentistry, whether by making treatment quicker, more comfortable, or safer. You can read about some of these tools below:
With 3D CT scanning, Dr. Goldstein can take high-quality, 3-dimenionsal images of your smile, improving our ability to diagnose and treat a wide range of dental health conditions. Adding a 3D CT scanning machine to our Randolph office has truly improved our ability to help our patients.
We know how distressing dental drills can be for some patients. That's why, at Randolph Dental Care, we've started using air abrasion when treating patients with tooth decay. Air abrasion doesn't produce the sounds or sensations a drill does and is actually a faster, more comfortable, and more conservative tool.
Have you ever wished you could have an entire crown procedure finished in a single visit instead of two or three? CEREC makes that possible. Using our CEREC machine, Dr. Goldstein can design, mill, and place your crown in just one visit to our Randolph dental office, eliminating the need for temporary crowns or for multiple appointments.
Oral cancer screenings are important, but often, oral cancer isn't diagnosed until it's visible to the naked eye. By then, however, the disease may be too advanced to effectively treat. But with ViziLite, Dr. Goldstein can see what the naked eye can't, letting him diagnose and treat oral cancer during its earliest stages, when treatment and recovery are still possible.
Are you ready to schedule your next appointment with Dr. Goldstein? Call Randolph Dental Care today. We serve patients from Randolph, Rockaway, Mendham, Chester, Morristown, Denville, Morris County, and beyond.
No Comments »
No comments yet.
RSS feed for comments on this post.
Leave a comment