May 9, 2022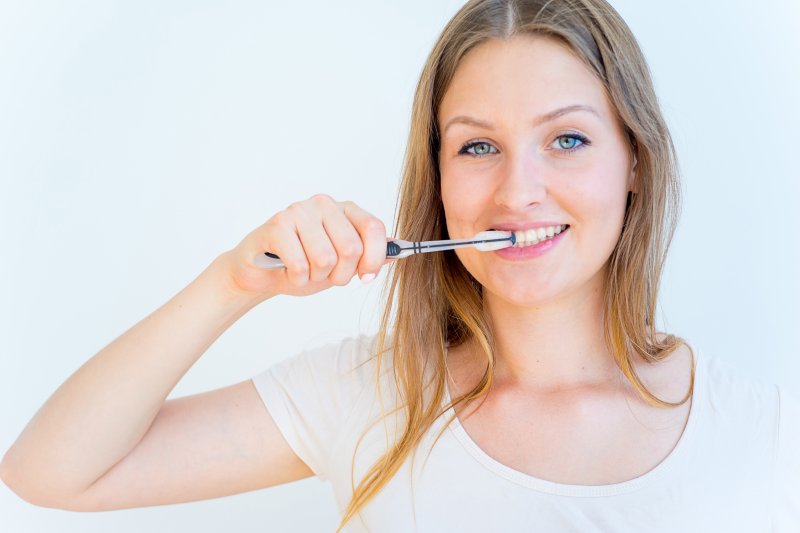 Whether you're playing a sport or simply walking on the sidewalk, a dental emergency can happen when you least expect it. However, many urgent conditions develop slowly over time, meaning they can be treated before the complications worsen. Keep reading to learn five tips that can help reduce your risk of an emergency dental visit in the long run!
Tip #1: Clean Your Teeth Regularly
One of the most important preventive dental practices is to clean your teeth daily. Brush twice a day and floss at least once to preserve the health and shine of your smile. Doing so will help remove debris, food particles, and plaque-causing bacteria from all surfaces on your pearly whites. Be sure to also brush along your gum line to avoid health issues like periodontal disease. By cleaning your teeth daily, you'll significantly reduce your risks of a dental emergency, as many situations often begin as simple cavities.
Tip #2: Avoid Using Your Teeth as Tools
If you tend to use your teeth to open packages and bottles, or even to chew on ice, then you can be gradually wearing your enamel down. Doing this will make your smile more vulnerable to damage later on. To prevent this, make sure to use the proper tools or ask for help instead.
Tip #3: Limit How Often You Eat Sugary Food
While eating sugary treats isn't bad itself, allowing them to coat your teeth for too long can promote bacterial growth. This is due to the natural bacteria in your mouth feeding on the sugars, which increases acidity and wears down your enamel in the process. To avoid weakening your teeth and developing a painful toothache, be sure to practice a balanced diet and eat sweet treats less frequently.
Tip #4: Wear a Mouthguard
If you play sports often, then you should invest in a mouthguard. This will protect your teeth from physical trauma—such as getting chipped, cracked, or knocked out. You'll also avoid the need for restorative dental treatment, which can be costly.
Tip #5: Visit Your Dentist Routinely
By seeing your dentist every six months (or sooner), they'll be able to monitor your oral health and treat any developing issues they may detect. This can help prevent certain conditions from becoming more serious problems—like gum disease and tooth decay. Your dentist can also advise you on the best practices for keeping your smile safe and healthy while providing a professional cleaning before you leave.
With these few tips, you can significantly lessen your risk of a dental emergency. Speak with your dentist if you have any questions, and they'll be happy to help!
About the Author
Dr. Glen M. Goldstein received his dental degree from the University of Medicine and Dentistry of New Jersey and has been delivering excellent care for over 30 years. He's also a member of the American and New Jersey Dental Associations and continues to seek advanced training to stay up-to-date on the latest developments in the field. He provides multiple comprehensive treatments, including emergency dentistry and checkups/cleanings to help you maintain a healthy smile. If you'd like to schedule an appointment, visit his website or call 973-895-7995.
Comments Off

on 5 Tips for Avoiding a Dental Emergency
No Comments
No comments yet.
RSS feed for comments on this post.
Sorry, the comment form is closed at this time.