February 17, 2022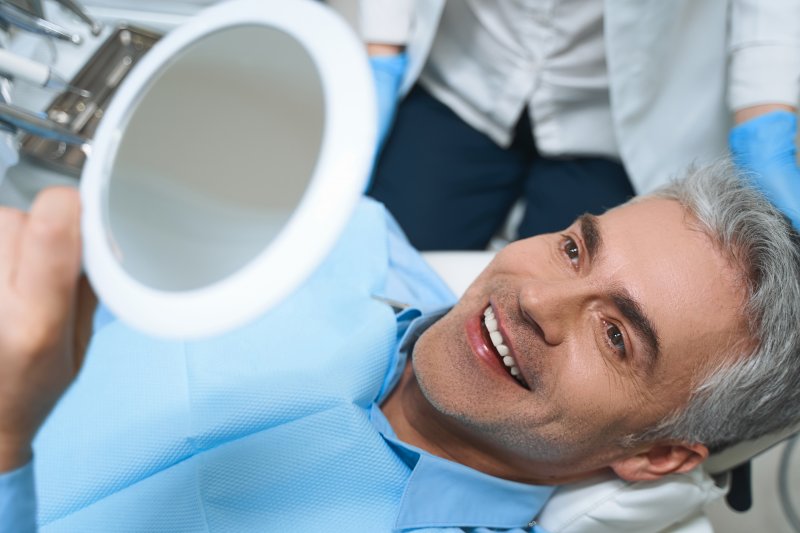 So, let's say you've decided to have some dental work done on your yellow teeth. Perhaps you're tired of seeing a stained smile every time you look in the bathroom mirror. Unfortunately, it seems you can't decide between teeth whitening or dental veneers. How do you tell which is the better procedure? Your cosmetic dentist can help with this problem. Here's a summary of each treatment's strengths and weaknesses and how best to decide between them.
Pros & Cons of Teeth Whitening
Teeth-whitening is a dental procedure that uses bleaching gel to turn tooth enamel white. As offered by dentists, it can be done in-office or at home.
The biggest advantage of professional whitening tends to be its cost-effectiveness. The bleaching procedure can remove tooth stains and make teeth 6-8 shades whiter in as little as a one-hour appointment. These results can then last up to three years with proper dental care. Combined with a low price, these features make whitening an excellent investment.
Meanwhile, the downside to whitening is that it isn't as thorough compared to alternatives. Sometimes its results fade quicker than expected, or it doesn't whiten particularly dark spots.
Pros & Cons of Dental Veneers
Dental veneers are thin layers of porcelain cemented to the front of teeth. Dentists use them to hide various smile flaws.
Veneers are well-known for being customized and long-lasting. They're made to match the patient's enamel, so they blend seamlessly with surrounding teeth. Furthermore, they can last upward of fifteen years in ideal circumstances.
However, veneers can also be expensive. Their porcelain is durable and strong, so they usually cost more than whitening.
Which Service Is Right for You?
Before making a final decision, ask for input from your local dentist. They can walk you through which of the two services would meet your needs. After all, teeth-whitening and veneers work best for different problems.
For instance, whitening is suited for erasing yellowish stains caused by foods and drinks. As such, grey or brown discoloration is harder for it to eliminate.
On the other hand, veneers are good for dealing with stubborn staining. They're able to fix chipped or cracked teeth as well.
At the end of the day, both whitening and veneers can make for shinier teeth. Talk to your dental practice for more details on your ideal choice.
About the Author
Dr. Glen Goldstein is a dentist based in Randolph, NJ. Having worked with dental patients for over thirty years, he keeps up with the latest techniques and technologies in his field. To that end, he provides top-quality general, restorative, and cosmetic dentistry, not to mention emergency dental treatments. As needed, he can also offers emergency dental treatments. Dr. Goldstein currently practices at Randolph Dental Care and can be reached at his website or by phone at (973)-895-7995.
Comments Off

on Teeth Whitening or Veneers: Which Do You Choose?
No Comments
No comments yet.
RSS feed for comments on this post.
Sorry, the comment form is closed at this time.