August 22, 2021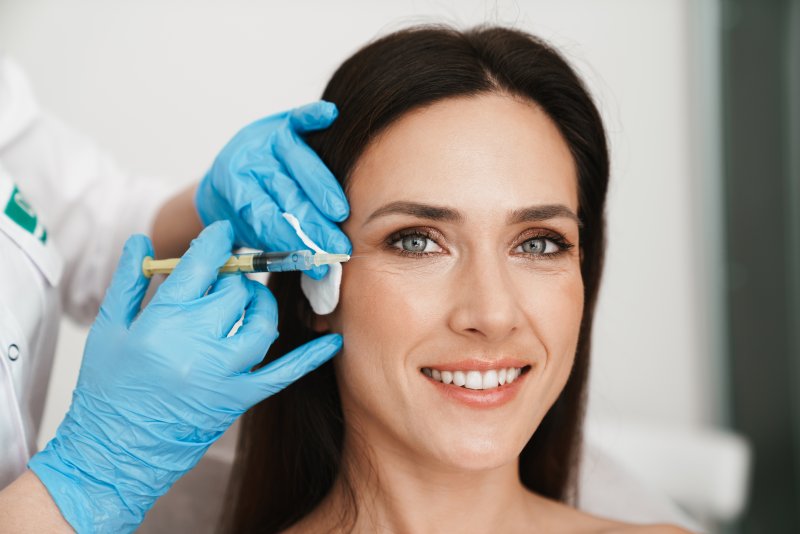 Are you considering an injectable solution to rid your face of fine lines and wrinkles? Want a solution that will give you a more youthful look without others thinking you've had "work done?" There is an endless array of benefits that come with age-defying treatments, but do you know about the potential Botox side effects? Read on to learn what you can do to address them and how you can feel confident that the benefits are well worth the investment.
What Are Common Side Effects of Botox?
When discussing Botox with your skin care specialist, don't be surprised if they mention the potential side effects of such treatment. Although each patient is different, it is not uncommon to experience the following after undergoing an injection:
Redness Around Injection Site: Depending on the type of skin you have, it is possible to experience some level of reddening. This happens most commonly among individuals with sensitive and lighter skin. If you burn easily out in the sun or show heavy redness after waxing, you can expect this particular side effect to occur after Botox. It may last only a few hours or days.
Discomfort: Most doctors will share that discomfort is possible but is based on your tolerance level. When treating certain areas of the face, the needle used is quite small. While it's likely discomfort will last only a short time, it may continue for hours or days.
Slight Bruising: This is the one side effect that does not occur in all patients. Some may bruise more severely than others but is often only apparent near the injection site. Deep bruising is unlikely, but if it does occur (at any level), makeup can easily disguise it. Also, it shouldn't last longer than one week.
It is also possible that you might experience a headache after undergoing Botox, but this is usually quite rare. Because these side effects do not last longer than a few days, you should make sure and contact your doctor if you experience redness, discomfort, or bruising that lasts longer than the typical timeframe.
The Benefits of Botox
Even though side effects may occur with Botox, it's important that you recognize there are many great benefits to this unique treatment. Not only will your doctor provide ways to handle any potential discomfort, bruising, or redness at home, but you can expect to experience the following after your injections:
It eliminates fine lines and wrinkles, giving you a more youthful appearance
It is a less invasive form of treatment that can be completed while on your lunch break
It is much more convenient than a traditional facelift, allowing you to avoid extensive recovery
It is FDA-approved, which means it is safe to use as long as the person administering it is a professional who is skilled in administering Botox and the patient is cleared for the treatment
The side effects of Botox are evident; however, when you consider its beneficial components, it's easy to see why so many people are turning to these injections for a more youthful aesthetic.
About the Author
Dr. Glen Goldstein completed his bachelor's degree from Rutgers University in 1983 before going on to earn his DMD at the University of Medicine and Dentistry of New Jersey in 1987. Providing advanced general and cosmetic dentistry services for the residents of Randolph and its surrounding communities since 1989, Dr. Goldstein has remained committed to the field of dentistry through continuing education. He and Dr. Zachary Goldstein are highly trained to administer Botox and other dermal fillers and are committed to helping patients feel confident in their appearances. If you're interested in learning more about what Botox can do for you, contact us at (973) 895-7995.
Comments Off

on Are There Side Effects to Botox?
No Comments
No comments yet.
RSS feed for comments on this post.
Sorry, the comment form is closed at this time.