May 6, 2021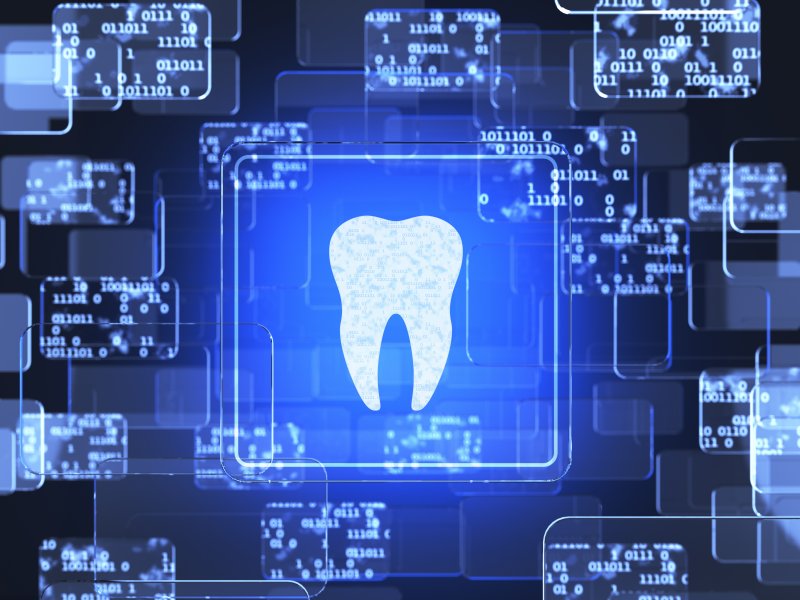 Our world is evolving rapidly thanks to advancements in technology, and it won't be slowing down anytime soon. The dental industry is improving every day with ever-developing techniques, instruments, and technology to give patients better, more reliable care than ever before. Dentists and dental experts are continually trying to find new ways to make people's lives easier, focusing on patient comfort and convenience. In the next decade, you can expect several new dental trends to emerge. Here are a few to look out for.
Artificial Intelligence
AI technology has come a long way over the years and is constantly integrating into a ton of industries. In the coming decade, the dental industry will use this technological wonder to review x-rays and scans, crown margins, and establish aligners more precisely. AI will also be used to handle large chunks of data concerning patients or the clinic, saving dentists time and allowing them to offer high-quality, comprehensive solutions.
Mobile Dentistry
Dental providers are starting to move deeper within digital communities. They are expanding beyond their usual offices and want to connect with people via their phones. Digital services give patients quicker and more readily available access to the care they need. During the COVID-19 pandemic, you got to see teledentistry in action with virtual visits and consultations. You can expect this to become much more popular throughout the next decade.
Online Payment Models
The days of cash and checks are starting to fade away in our new world. Dentists are in search of advanced payment models that suit their patient's always-online lifestyle. They're looking for new ways to offer discovery, booking, payment, and pre-authorization for patients. Soon, dental will become integrated into systemic healthcare systems online. Thus, patients will be able to track their dental data more easily, and payments will be much more transparent and secure.
Dental Group Practices
In the coming decade, dental offices hope to partner up to provide better, more affordable services and standardized systems for patients. People can look forward to getting the most out of their benefits and get consistent care more easily.
Increased Hygienist Responsibility
The role of your everyday dental hygienist is expected to grow in the coming years. Depending on the state, overall general supervision laws may broaden, meaning hygienists are likely to be more involved in preventative, diagnostic, and restorative care for patients. This benefits your dentist as it allows them more time to focus on complex and specialty procedures.
When it comes to new trends in the dental industry, it all boils down to patient care. There are many things to look forward to in the future—receiving improved, higher-quality, and more comfortable dental care is definitely one of them.
Meet the Dentists
Drs. Glen and Zachary Goldstein strive for excellence in all aspects of dentistry, from general care to cosmetic treatments. They and the rest of the team at Randolph Dental Care provide personalized, comfortable care using state-of-the-art technology, ensuring every patient leave with a happy, healthy smile on their face. Drs. Glen and Zachary Goldstein stay up-to-date with the latest trends in dentistry and have integrated many of the latest advancements into their services. To learn more about how modern technology can make a difference in your care, contact us via our website or call (973) 895-7995.
Comments Off

on 5 Trends in Dentistry to Look Out for in the Next Decade
No Comments
No comments yet.
RSS feed for comments on this post.
Sorry, the comment form is closed at this time.