April 15, 2020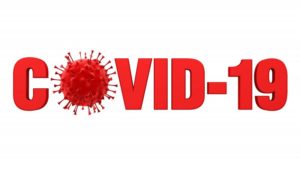 Safety and hygiene have always been important aspects of dentistry. After all, your dentist in Randolph will see many patients throughout the day, and they need to be aware of possibility of spreading disease. Thanks to the COVID-19 pandemic, infection control has become more important than ever, and your dental practice has already adopted a number of practices designed to maintain a clean, healthy environment. Read on to learn more about the steps being taken so that you can schedule your next appointment without worry.
What Exactly is Infection Control?
Infection control refers to any procedures or actions employed in medical practices to keep patients safe from disease during their visits. Dentists in particular need to follow such procedures carefully; even a routine cleaning could produce aerosol containing harmful bacteria. To keep the practice sterile, a scientific approach is needed to create standard precautions that should be followed to the letter before any given appointment.
How Does Your Dentist Practice Infection Control?
The Centers for Disease Control and Prevention have set out a number of guidelines that all dentists are strongly encouraged to follow in order to reduce the risk of COVID-19 and other illnesses. These recommendations include the following:
All surfaces in the examination room should be thoroughly cleaned and disinfected before the patient is allowed inside. This includes the dental chair, the overhead light, nearby countertops, and drawer handles.
Some equipment is kept underneath protective covers when not in use, and said covers will be switched out before and after your appointment.
Any non-disposable dental tool, such as a dental mirror or a scaler, needs to be sterilized before it can be used in a different patient's mouth. (And obviously, a disposable tool won't be reused at all.)
Everyone who is directly involved in caring for the patient should be wearing protective gear. This typically includes gloves, masks, gowns, and eyewear. Gloves and masks will be disposed of afterwards.
Handwashing is required after every procedure.
Will You Need to Make Any Special Preparations Before Your Appointment?
As part of infection control during the COVID-19 pandemic, many practices are adding precautionary steps to routine appointments. Before the scheduled date, the office may get in touch with you to ask about your current health, and they'll ask the same questions after you arrive. This is to screen patients that may be experiencing symptoms of illness. Furthermore, you may be asked to leave your children at home so that there's only a certain number of people in the practice at any given time.
It goes without saying that your dentist cares about your health, which is why following the above procedures is vital, especially during uncertain times. If you have concerns about your safety during your next appointment, call your practice to ask about their approach to infection control.
About the Author
Dr. Glen Goldstein has been bringing advanced general and cosmetic dentistry to Randolph since 1989, and he continues to upgrade his skills through continuing education. One of his top priorities is to stay up to date with the latest modern dental techniques, and that includes adopting the best procedures for keeping his practice, Randolph Dental Care, safe and sterile during the COVID-19 pandemic. To schedule an appointment or ask about infection control, get in touch with Dr. Goldstein through his website or by calling (973) 895-7995.
Comments Off

on Infection Control: How Your Dentist is Keeping You Safe
No Comments
No comments yet.
RSS feed for comments on this post.
Sorry, the comment form is closed at this time.