November 7, 2018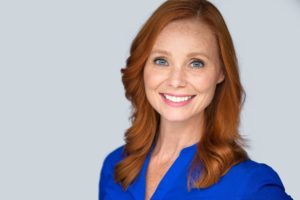 Are you ready to replace your missing teeth with dental implants? That is great! You are making a wise decision for your quality of life and your oral health. Although you may think all methods are the same, you have different options for your treatment process. Among the leading solutions are Clear Choice and Teeth Tomorrow. While both have their benefits, you will come to find your implant dentist in Randolph recommends Teeth Tomorrow– and for good reason!

Clear Choice vs. Teeth Tomorrow
When suffering from tooth loss, it can be debilitating to your confidence and your quality of life. To restore your smile and your oral functions, you can choose Clear Choice to replace your missing teeth. It involves a treatment model consisting of a collaboration between trained dental professionals. Although the system can seem beneficial, it does not offer the same success rate as Teeth Tomorrow.
Teeth Tomorrow allows you to replace your teeth to overcome the obstacles and embarrassment of tooth loss. It involves the use of a Prettau Zirconia full-arch implant-supported bridge or denture. The combination of the materials used, and the treatment process allows it to be the most successful solution. In fact, 2 different studies published in the Journal of Prosthetic Dentistry found they offer over a 99% success rate after 5 years.
In addition to a long-term successful treatment, Teeth Tomorrow allows you to enjoy several additional benefits that are not possible with other options, including:
As few as 4 appointments are needed after your initial consultation, so you can get your new smile quickly.
Often, you only need to visit one dental professional instead of various locations.
Teeth Tomorrow can eliminate the need for bone grafting for most patients.
Only 5 to 6 implant posts are needed per arch.
Your smile is restored the following morning after your implant posts are placed with a temporary prosthetic to enjoy your results immediately.
You receive your final denture or bridge in just 3 to 6 months to give your implants the ability to stabilize.
Your smile is hand-crafted to meet your exact needs for function and aesthetics.
Teeth Tomorrow are built to last for a lifetime, so you should not need to have them replaced with the right care.
Prettau Zirconia is non-porous to prevent stains, discoloration, and odors for a beautiful smile that lasts.
Your replacement teeth are extremely resistant to chipping, cracking, and breaking. In fact, after 5 years, the risk of damage is less than .44%.
Your risk of peri-implantitis is minimal because Prettau Zirconia is resistant to plaque.
Invest in Your Smile Today!
If you are ready to replace your missing teeth with dental implants in Randolph, you deserve to benefit from the best. Teeth Tomorrow allow you to get the healthy, functional smile your lifestyle demands.
About Dr. Glen Goldstein
Dr. Glen Goldstein provides his patients with general and advanced dental services to promote their oral health. He offers the latest tooth replacement options, including dental implants. If you are ready to treat your tooth loss, contact our office today for an appointment.
Comments Off

on Find Out Why Your Implant Dentist in Randolph Recommends Teeth Tomorrow
No Comments
No comments yet.
RSS feed for comments on this post.
Sorry, the comment form is closed at this time.