July 11, 2018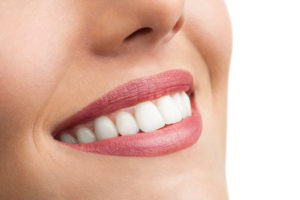 "Don't talk to me before I've had my coffee" –  you have probably seen this slogan on t-shirts, posters and, of course, coffee mugs. Like many Americans, you may drink a cup of coffee (or two!) every morning on the way to work. But did you know that coffee and other acidic drinks can actually stain your teeth over time? Clean, white teeth are important to having a confident smile. Not everyone can have a perfect, Hollywood-style set of teeth, but there are a few simple steps you can take at home to keep your teeth looking good and shining brightly. Keep reading to learn 3 tips from a cosmetic dentist in Randolph to maintain a dazzling, white smile.
Avoid Food and Drinks that Stain Your Teeth
Not all food and drinks are created equal when it comes to keeping your teeth shining white. Here are a few types of food and drinks to avoid if you do not want to stain your teeth:
Highly acidic foods – Acidic foods and drinks (like coffee) can weaken enamel, making teeth more likely to stain. Lemons and other citrus fruits are especially harsh on teeth, so avoid keeping these in your mouth for too long when you eat them.
Food with chromogens – Chromogens are substances that easily stick to enamel and can be converted into teeth-staining colored compounds. Berries, dark sodas, and artificially colored treats like popsicles all contain chromogens.
Food and drinks with tannins – Tannins make chromogens even more effective at staining teeth. Black tea and red wine both contain tannins and are extremely effective at turning your teeth a couple shades darker.
Tobacco products – Cigarettes and chewing tobacco not only stain your teeth but can lead to gum disease and even oral cancer.
Being smart about what you eat and drink can help you preserve a whiter smile.
Practice Good Oral Hygiene
One of the secrets of a whiter smile is really no secret at all: practicing good oral hygiene is key to keeping your teeth clean and white. Your basic oral hygiene routine should include:
Brushing your teeth at least twice a day
Brushing your teeth for a full two minutes each time
Flossing regularly – at least once a day
Visiting your dentist regularly for checkups and cleanings
Fulfilling these basic – but important – steps every day will go a long way toward maintaining clean, white teeth that you will be eager to show off.
Consider Professional or At-Home Teeth Whitening
If you're still not happy with your smile, there are several options available to give your teeth an extra whitening boost, including:
Over-the-counter whitening strips
Whitening toothpaste
Professional whitening at your dentist's office
At-home whitening treatment provided by your dentist
To find out which whitening treatment is right for you, or if you want additional tips on how to keep a healthy, white smile on your own, contact a Randolph cosmetic dentist today.
About the Author
Dr. Glen Goldstein has served the Randolph community with advanced general and cosmetic dentistry for nearly 30 years. A proud member of the American Dental Association and the New Jersey Dental Association, Dr. Goldstein can be contacted via his website or by telephone at +1 973-895-7995.
Comments Off

on Cosmetic Dentist in Randolph has 3 Tips for a White Smile
No Comments
No comments yet.
RSS feed for comments on this post.
Sorry, the comment form is closed at this time.