May 15, 2018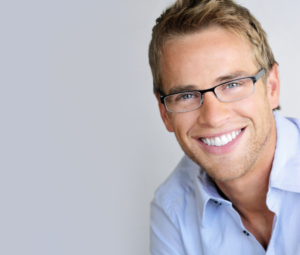 If you have been on social media over the last several months, you have been ambushed by videos that feature DIY veneers. For those who are dissatisfied with the appearance of their teeth, they seem like the perfect solution to get a flawless smile. They are affordable, easy, and produce noticeable results. Although they may appear to be a great fix, you should avoid them at all cost. They can seriously damage your oral health and come with a long list of disadvantages. Instead, it is best to visit your cosmetic dentist for porcelain veneers in Randolph.

Skip the Risks of DIY Veneers
It is estimated that at least one-third of adults do not like how their teeth look. If you are among those who do not like your smile, you have probably considered orthodontic dentistry in the past, but you do not want to spend the money. To get the results you want, DIY veneers seem like a simple and affordable solution. Although they may cover your imperfections, it is not a risk that you should take.
Damaging to Your Teeth
One of the main selling points of DIY veneers is the fact that you do not have to alter your teeth to wear them, but that is not a good thing. They are placed directly over your teeth, trapping bacteria. This can not only cause new dental issues to develop, like tooth decay and gum disease, but it can also make existing oral health issues worse. Not to mention, the trapped bacteria can lead to a terrible odor.
Uncomfortable and Irritating
By taking home impressions, you will receive your veneers in the mail after purchasing them. Although you may expect them to have a good fit, they will not offer the results you want. Even with an impression, they still may not fit comfortably, leading to irritation of the gum tissue and painful teeth. In some cases, they can even irritate the lips. They can exaggerate existing problems as well, like jaw pain and headaches from TMJ disorders.
While wearing them, it is also virtually impossible to eat. Not to mention, talking is difficult because they are bulky. You will likely find yourself speaking with a lisp.
Unnatural Results
Although they may look great online, in person DIY veneers often look like flippers. They do not provide natural-looking results, so people will automatically notice them. If you are already concerned about the appearance of your teeth, they will further add to your insecurities as they can become a focal point in social settings.
Get the Smile of Your Dreams
If you are tired of living with unattractive teeth, your cosmetic dentist in Randolph can help. Make a true investment in your confidence without compromising your safety. Schedule your consultation for porcelain veneers today.
About Dr. Glen Goldstein
Dr. Glen Goldstein is a trusted provider for high-quality dental care. In addition to general dentistry, he also offers the latest cosmetic procedures to create beautiful smiles. If you are ready to get the smile of your dreams, he can help. Contact Randolph Dental Care  today to see if porcelain veneers are right for you.
Comments Off

on Skip the Dangers of DIY Porcelain Veneers in Randolph
No Comments
No comments yet.
RSS feed for comments on this post.
Sorry, the comment form is closed at this time.