March 5, 2018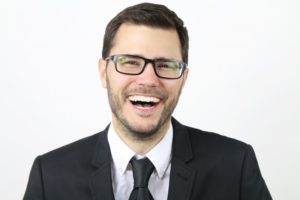 Never again should you beat yourself up for desiring a perfect smile. Why?? Chances are, most of the people you encounter are judging you based on your ivories. This is evidenced in a recent study showing that one-third of Americans say the first thing they notice about a person is his or her teeth. Another data set reflects that 73 percent of people say they would more so base their level of trust in a person on his or her smile than the quality of clothes worn or the type of car he or she drives. So if you've been feeling insecure about the aesthetics of your grin, then it's understandable. But don't fret, because your cosmetic dentist in Randolph will weigh in on the multitude of options available for a smile makeover.
What is Cosmetic Dentistry?
Cosmetic dentistry refers to the category of care that unapologetically says yes to your desires to look and feel better. Still though, it manages to blur the lines between aesthetics and function with some of its modalities, as will be discussed.
Here are some of the different services offered:
Porcelain Veneers – Made from thin ceramic shells, porcelain veneers perfect slightly gapped, crooked, chipped or stained teeth in just two visits to your dentist.
Cosmetic Bonding – Cosmetic bonding offers both aesthetic and functional benefits by building up your tooth using material that matches the color of the rest of your ivories. Better yet, the process can be completed in one dentist visit.
Zoom! Whitening – Do you have stubborn stains that brushing can't remove? The Zoom! Whitening method will deliver the results you desire. Using a powerful bleaching gel that is activated by a special light, this process can brighten your teeth by up to eight shades.
Deep Bleaching – For the ultimate in bright, white teeth, your dentist offers the Deep Bleaching method. It attacks the most stubborn stains without causing the usual sensitivity associated with whitening.
Botox & Juvéderm – Looking for the fountain of youth? Well your search is over. With Botox and Juvéderm treatments, those troubling lines and wrinkles that age your face will be drastically reduced.
Why Cosmetic Dentistry is Right for You
The more aesthetic approach of cosmetic dentistry is right for you because the way you feel about yourself plays a huge role in your total wellness. Your brain regulates your hormones and the latter factor heavily into your overall health. So if your mental state is happier, your hormones will be better balanced, and you'll experience the residual benefits.
Make a lasting and positive impression with the people you meet. Treat yourself today by reaching out to your Randolph cosmetic dentist to enjoy your perfect and more functional smile!
About the Author
Dr. Glen Goldstein earned his Doctor of Medical Dentistry degree from the University of Medicine and Dentistry of New Jersey. Since his graduation, he has tirelessly pursued more knowledge through continuing education, with cosmetic dentistry being one of his many specialties. Dr. Goldstein practices at Randolph Dental Care and can be reached for more information through his website.
Comments Off

on Spring Forward with a New Smile from Your Cosmetic Dentist in Randolph
No Comments
No comments yet.
RSS feed for comments on this post.
Sorry, the comment form is closed at this time.