May 5, 2017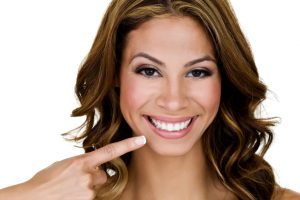 If you're anything like us here at Randolph Dental Care, you're ready for summer! But what about your teeth? If you're not smiling as bright as you once did, now is a perfect time to consider a full smile makeover in Randolph. It's a comprehensive solution to the dental imperfections that are dragging you down — keep reading to learn more about what's possible with a full smile makeover, then schedule an appointment to get started with Dr. Glen Goldstein today!
What Does a Smile Makeover Include?
A smile makeover can include any number of cosmetic treatments to help you achieve your very best smile. At Randolph Dental, that means porcelain veneers, direct bonding, and professional teeth whitening. We also offer Botox and Juvederm if you would like to rejuvenate your facial tissue for a more youthful appearance overall. And if you need to restore a broken, decayed, or otherwise damaged teeth, we can also include necessary restorative treatments in your smile makeover plan to ensure your end result is nothing short of fabulous.
While each smile makeover treatment plan is different, the end goal is always the same: a smile that looks as beautiful as it is healthy.
How Long Does a Smile Makeover Take?
The length of time it takes to complete your smile makeover depends on which treatments you need. Teeth whitening, for example, can be completed in a single visit to our office, or over the course of two to four weeks with a take-home treatment. Porcelain veneers may take around three weeks, while direct bonding is finished in just one appointment. Whatever your treatment plan includes, you can feel sure that Dr. Goldstein will talk you through each stage beforehand so you know exactly what to expect.
Who Needs a Smile Makeover?
Patients who are dealing with a number of smile imperfections can greatly benefit from a comprehensive approach. Rather than undergoing several treatments completed individually, spread out over the course of months or even years, your cosmetic dentist can put together a single plan to ensure your transformation happens as efficiently and effectively as possible.
You may want to consider a smile makeover if you are dealing with two or more of the following issues.
Chipped, broken, or cracked teeth

Stained or discolored teeth

Misshapen teeth (e.g. too pointy, short, stubby, etc.)

Misaligned, gapped, or crowded teeth

Oddly textured teeth
Where Is the Best Cosmetic Dentist in Randolph?
If you are interested in dramatically improving the appearance of your smile, you may want to consider a full smile makeover. Your cosmetic dentist in Randolph, Dr. Goldstein, provides high-quality dental services from the comfort of our modern dental office. Patients who visit our office for cosmetic treatments are treated to highly experienced, personalized dental care that transforms imperfect teeth and gums into long lasting, beautiful smiles.
Schedule an Appointment Today!
Are you ready to take on everything this summer has to offer you? It's easier to feel your best when your teeth look great, and a full smile makeover can provide the solution you need. Dr. Goldstein at Randolph Dental Care provides smile makeovers — schedule an appointment to discuss the treatment today!
Comments Off

on Summer Is a Good Time for a Smile Makeover in Randolph
No Comments
No comments yet.
RSS feed for comments on this post.
Sorry, the comment form is closed at this time.