March 13, 2017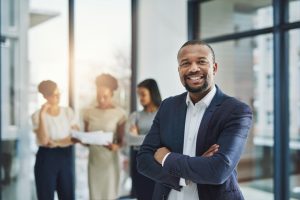 If you are missing teeth and are sick of constantly trying to hide them, dental implants are the most complete and reliable solution that can bring them back. With a 95% success rate, it's easy to see why doctors and patients alike are choosing them more and more often. The question is, where should you actually get them? Plenty of practices offer dental implants, but which one is truly the best? Who can you really trust to give you your smile back? Today, we're going to share 3 reasons why Dr. Glen Goldstein  and the team at Randolph Dental Care are exactly who you need to get dental implants in Randolph.
1. Experience
Modern day dental implants have only been around for about 30 years, and for 25 of those years, Dr. Goldstein has been using them to help people. He has been at the forefront of dental implant technology since the beginning and has the real-world experience that lets you know he can handle your particular situation no matter what. He has seen it all, done it all, and knows just what your smile needs.
2. Advanced Training
Dental implants involve a very complicated procedure and combine the finest aspects of both cosmetic and restorative dentistry. They can seamlessly blend into your smile while also fully restoring your teeth's function. They do this by replacing your teeth from root to crown, which does so much more than simply making it easier for you to speak and eat normally again. The roots of your teeth actually support your jawbone from the inside, which helps give it the strength to hold your teeth in place. After a tooth has gone missing, this support is lost, which can lead to a chain-reaction of tissue recession and bone loss that can cause your other teeth to fall out as well. Dental implants can stop all of this, preserving your smile for decades to come.
In order to better balance all of these delicate elements, Dr. Goldstein has taken the extra steps and training to earn a Diplomate and Fellowship with the International Congress of Oral Implantologists. He has even gone beyond this, and completed a 1-year advanced surgical program at the Miami Implant Institute in 2010. This shows that even though he may have 25 years of experience, he is continuing to work to stay current and is constantly improving himself so he can better serve his patients.
3. Complete Care Under One Roof
Other dental practices can only complete the restorative portion of the dental implant procedure, which is placing your dental crown onto the implant post. While they are unable to perform the more critical part which is the placement, they need to refer you to an outside oral surgeon. This means you, along with all of your records, will have to be shuffled to an unfamiliar doctor and office, who will need to learn about your case from scratch before they can help you.
Dr. Goldstein, however, is your one-stop dental implant dentist in Randolph and can complete both parts of the dental implant procedure himself. This means he can have full control over your final result, and that no one will understand your case better than him. This streamlines the process and saves you time, and assures that you will always be working with the same doctor that you trust.
How Do I Start Getting Dental Implants?
These 3 reasons make it easy to see why Dr. Goldstein is the top choice to restore your missing teeth. If you're finally ready to start showing off your smile again, simply give Randolph Dental Care a call to make an appointment for a consultation. This will give Dr. Goldstein the chance to make sure dental implants are the best solution for you, and then he can start immediately giving you your smile back.
If you'd like to know more about dental implants, or how we can help you get them, please give us a call today.
Comments Off

on 3 Reasons To Get Dental Implants in Randolph With Us
No Comments
No comments yet.
RSS feed for comments on this post.
Sorry, the comment form is closed at this time.