December 28, 2016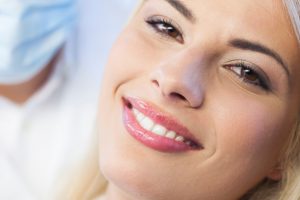 Are you unhappy with the appearance of your smile? Start the new year with a new smile! Dr. Glen Goldstein will give you a smile makeover in Randolph using minimally invasive porcelain veneers. The appearance of your teeth plays a significant role in your life. Research shows that an unattractive smile directly impacts your confidence. When you do not feel confident, you often avoid social engagements. Not to mention, many feel an unattractive smile hurts career prospects. Now, you can improve your quality of life with restored confidence. Your cosmetic dentist in Randolph will transform your teeth into a smile of perfection using porcelain veneers.

Porcelain Veneers for a New Smile
In the past, cosmetic dental procedures were considered to only be an option for the elite or vain. However, advancements in dentistry allow people from all walks of life to transform their smile. Among the most preferred option are porcelain veneers.
Porcelain veneers allow you to drastically transform your smile using a minimally invasive procedure. Veneers are false fronts that are bonded to the front side of the teeth. Porcelain is the preferred material for veneers because it closely mimics the appearance of enamel. Light will naturally reflect off the surface of the porcelain for a natural-looking smile. Not to mention, porcelain is thinner, so less of the tooth's structure is removed during the preparation process, offering a minimally invasive procedure. Plus, porcelain is stain resistant, so your new smile will always look great!
Porcelain veneers are versatile, allowing the false fronts to be used to correct a number of issues. Overall, veneers will give your teeth a shapelier and more proportionate appearance. This is the perfect option for those who have chipped, cracked, or abnormally shaped teeth. Often, veneers can also be used to add length to short teeth that otherwise give the illusion of a gummy smile. In some cases, veneers can also be used to hide alignment issues, offering the perfect alternative to orthodontics. With porcelain veneers, you will get a whiter, brighter smile for added confidence.
To get a new smile with porcelain veneers, you will need a consultation to determine if you are a candidate. During the first phase of treatment, your teeth are prepared.  Then, impressions or scans are taken to create your veneers. While your new veneers are being made, we will attach temporary veneers that will mimic your new smile. You will be able to test drive your new smile before the lab completes the fabrication. This way if there are subtle changes to be made they are done so beforehand so that when the final veneers are delivered they are fabulous.  In just two short appointments, you will have a beautiful new smile for the New Year.
Get a New Smile Now
As the new year kicks off, make an investment in your happiness with porcelain veneers. Dr. Goldstein will thoroughly examine your smile while discussing your desired results. He will create a treatment plan that is catered to your needs for artistic results.
If you are ready to transform your smile with porcelain veneers for the new year, it is time to call Randolph Dental Care to schedule your consultation. We will help you love your smile.
Comments Off

on Get a New Smile with Porcelain Veneers for a new smile in Randolph
No Comments
No comments yet.
RSS feed for comments on this post.
Sorry, the comment form is closed at this time.