Benefits of Dental Implants – Randolph, NJ
The Modern Way
to Replace Lost Teeth
If you have missing teeth, you have multiple options for replacing them these days, such as dentures or dental bridges. However, the most beneficial solution by far is dental implants. They're the only tooth replacement that recreates the entire structure of the lost tooth, from the root up through the crown. Because of this, they offer unique advantages that alternative treatments simply cannot. What's more, Dr. Glen Goldstein can place and restore them right here in our office, thanks to his status as a Diplomate and Fellow of the International Congress of Oral Implantologists. To learn more about the myriad benefits of dental implants, give our team at Randolph Dental Care a call, or just keep reading below.
Feel and Look Completely Natural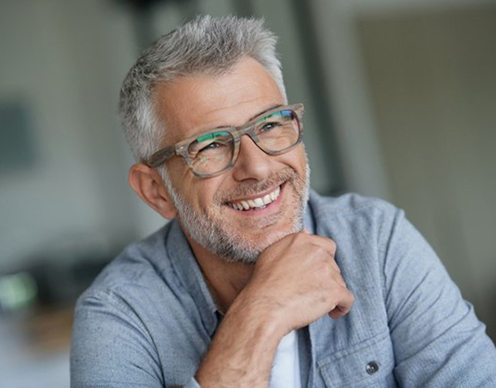 Out of all the solutions to tooth loss, dental implants come the closest to feeling like your original pearly whites. This is due to osseointegration, the process by which the implant posts fuse to your jawbone, essentially becoming the roots for your new teeth. Not only does this make them more stable, but they start to feel like a part of your own body. If you didn't know any better, you might forget you even have dental implants at all!
Additionally, your smile will look exactly as it did before you lost your teeth. A custom-made crown, bridge, or denture will be placed atop your implants. The restoration is designed from impressions we take of your mouth. That way, it will look perfectly natural.
Keep You Looking Young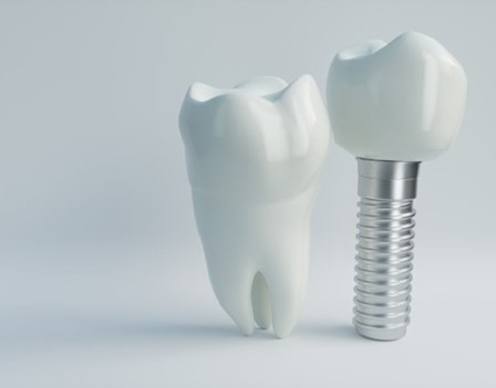 After you've lost a tooth, its roots no longer stimulate your jawbone whenever you bite or chew. As a result, that area of your jawbone begins to deteriorate and lose its ability to support your facial muscles. This may cause drooping or wrinkling that ages you prematurely.
Because dental implants act as natural tooth roots, your jawbone remains strong. You can enjoy a youthful appearance for years to come!
Restore Your Chewing Power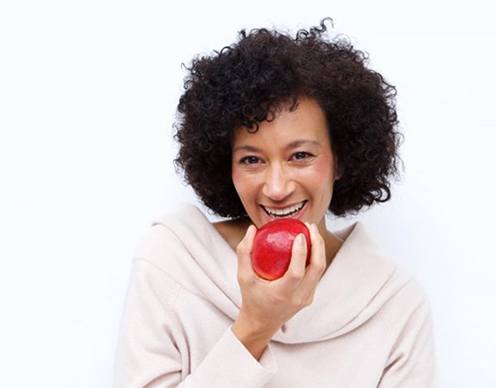 Traditional dentures are notorious for sliding around when you're trying to eat. Since dental implants are firmly embedded in your jaw, an implant-retained restoration will stay in the same place, preventing awkward, embarrassing slippage. Most of your original biting and chewing force will be replenished, allowing you to enjoy all of your favorite foods. This can even benefit your overall health, as it will be easier to chew crunchy fruits and vegetables.
Can Last for 30+ Years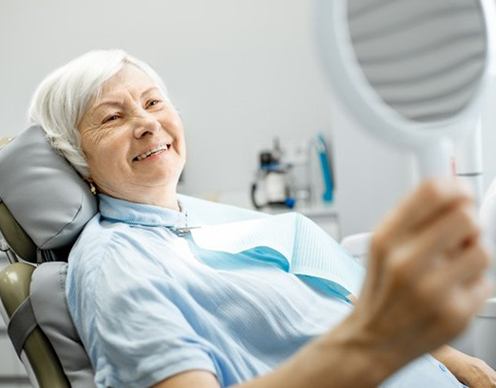 Unlike conventional bridges or dentures, dental implants can last for several decades if you take good care of them. Luckily, maintenance is easy. You'll basically care for them the same way you would care for natural teeth – with regular brushing, flossing, and routine checkups and cleanings.
Although dental implants might cost a bit more up front, their longevity can save you money in the long run. You won't have to get them repaired or replaced every few years. With all of the other benefits that dental implants have to offer, they're easily worth their weight in gold.