Oral Surgery – Randolph, NJ
Your Qualified
Dental Surgeon
Dr. Goldstein has had extensive training in surgery with many leaders in the field; therefore there is little need to see a specialist. This ultimately gives Dr. Goldstein full control over the outcome of all surgical procedures. You as a patient will particularly enjoy not having to leave the dental office for oral surgery in Randolph, NJ.
Types of Oral Surgery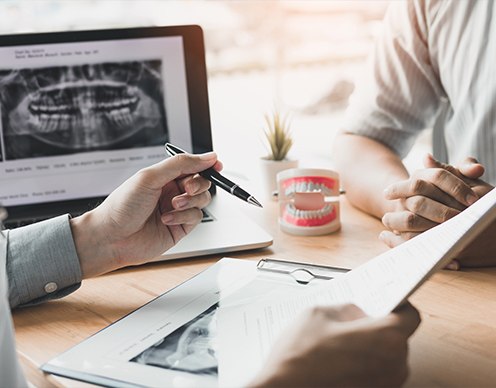 Dr. Goldstein completed advanced surgical training at the prestigious Miami Implant Institute. As a result, here are the types of oral surgery he performs on a regular basis.
Bone grafting
Platelet Rich Fibrin
BMP-Bone Morphogenic Proteins
Gum Tissue grafting
Sinus grafting
Implant placement and restoration
Periodontal surgery
Endodontic surgery
Surgical extractions, including 3rd molars (wisdom teeth)